…
The Luminary Loppet is part of the City of Lakes Loppet Winter Festival, which includes cross-country ski, fat-tire bike, snowshoe, and skijor races and tours, youth events, and more. The Luminary Loppet is not a race – enjoy a night out with family and friends!
Come out to Lake of the Isles and enjoy the Luminary Loppet where you can walk, snowshoe, or ski on the candlelit trail winding across the lake. Experience 1,200 luminaries lining the trail with unique ice features and much more – all in the heart of Uptown.
Refreshments such as hot chocolate will be offered at tents across the lake. Food trucks, Utepils beer, and music are located at the Luminary Party.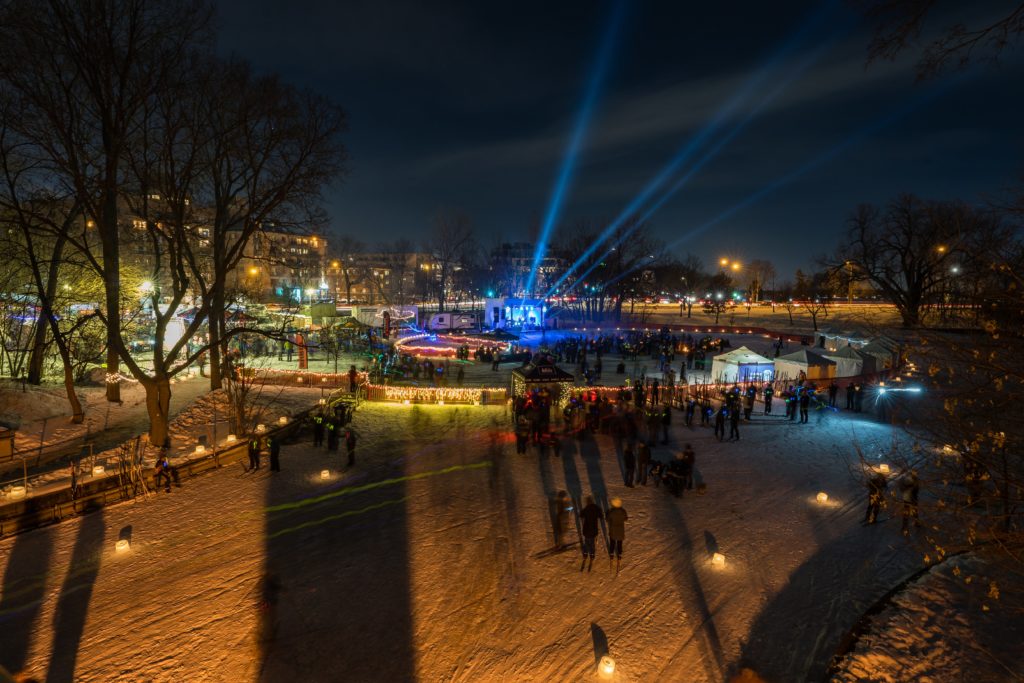 …
Join us for the "coolest" party in town. The Luminary Party kicks off and heats up with an outdoor concert and dancing. The party also features Utepils beer (for attendees ages 21+), photo booths, fire pits, food trucks, Loppet merchandise for sale, and prize giveaways/sweepstakes.
The Luminary Party is free for registered Luminary Loppet participants. For those not registered, passes exclusively to the Luminary Party go on sale for $10 at the door at 7pm.
Lake District Of Minneapolis: A History of the Calhoun-Isles Community
Saturday, February 18th
…
Location
Lake of the Isles
Minneapolis, MN
…
The Luminary Loppet is also the Loppet Foundation's largest fundraiser of the year – supporting our year-round programs promoting outdoor adventure for all in the Minneapolis area. Donate here!
…
ICYMI