Credit: Meerci Picnics
Meerci Picnics often sets up at six different parks in the Twin Cities.
…
College roommates launch luxury pop-up picnic service in Twin Cities. Chameer St. Urbain and Kanee Yang took their love for party-planning and turned it into a luxury pop-up picnic business.
"It's Instagram-worthy," St. Urbain and Yang said at the same time, laughing.
Not only are they best friends, they have been college roommates at Bethel University since their Freshman year. During the pandemic, they took their love for party planning and turned it into a business.
"During COVID, it was just kind of hard to figure out what to do in a safe way," St. Urbain said. "We thought this would… be like a cute idea and also unique for the summer just because you can be outside with a smaller party and still be COVID safe."
St. Urbain has one semester left as a business major while Yang recently graduated.
"I'm taking a gap year before I go to med school and so I just wanted to do something different and new and fresh. So I saw that this is a great opportunity for me to do with my best friend," Yang said.
Meerci Picnics launched in June, popping up in Twin Cities parks. The name is a play on St. Urbain's first name, Chameer, while also a nod to the French word merci which means "thank you."
"I had seen a lot of Instagram accounts for California… LA, San Diego-area and a lot of luxury beach picnics. We're in Minnesota so there's a lot of lakes and a lot of parks that we can use," St. Urbain said.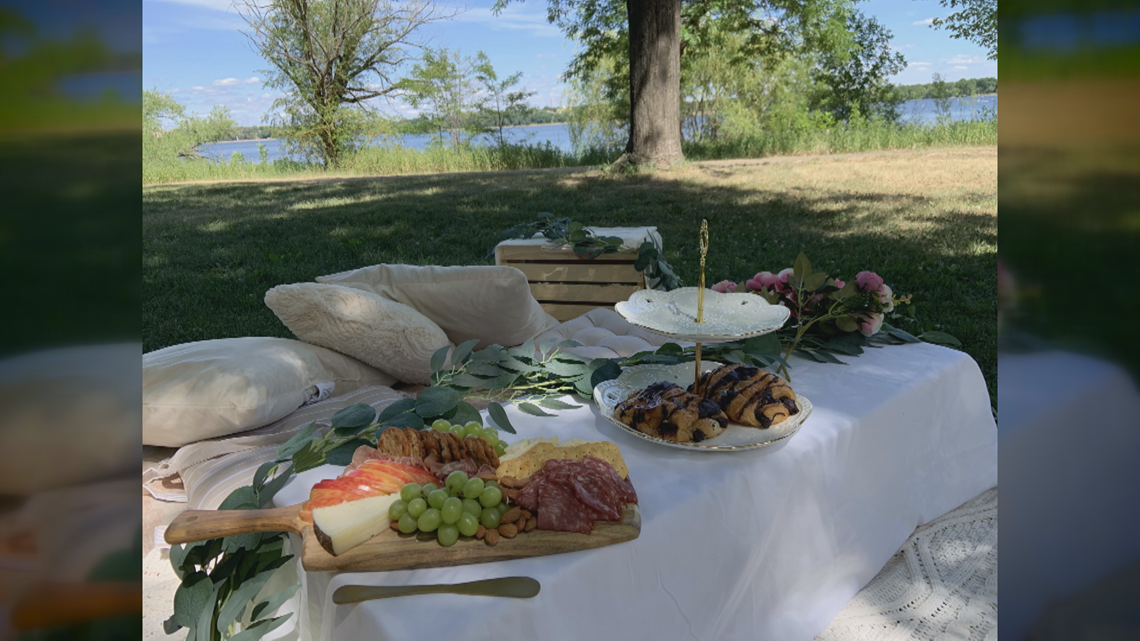 Meerci Picnics often sets up at six different parks in the Twin Cities: Bde Maka Ska, Lake Johanna, Medicine Lake Park, Gold Medal Park, Boom Island Park and Lake Harriet. Clients can also let them know if they have a special place in mind, like a backyard.
The business offers three packages: Paint and Chill, Tea Time and Picnic Party.
"We offer food from charcuterie boards, so our meat and cheese platter. We also have small finger pastries like macarons, small cookies. We also offer chocolate-covered strawberries, chocolate-covered pretzels and different treats like that," St. Urbain said.
The two-hour reservations are for 2-6 guests although additional guests can be added for $30 per guest. Meerci Picnics will set everything up and clean up after.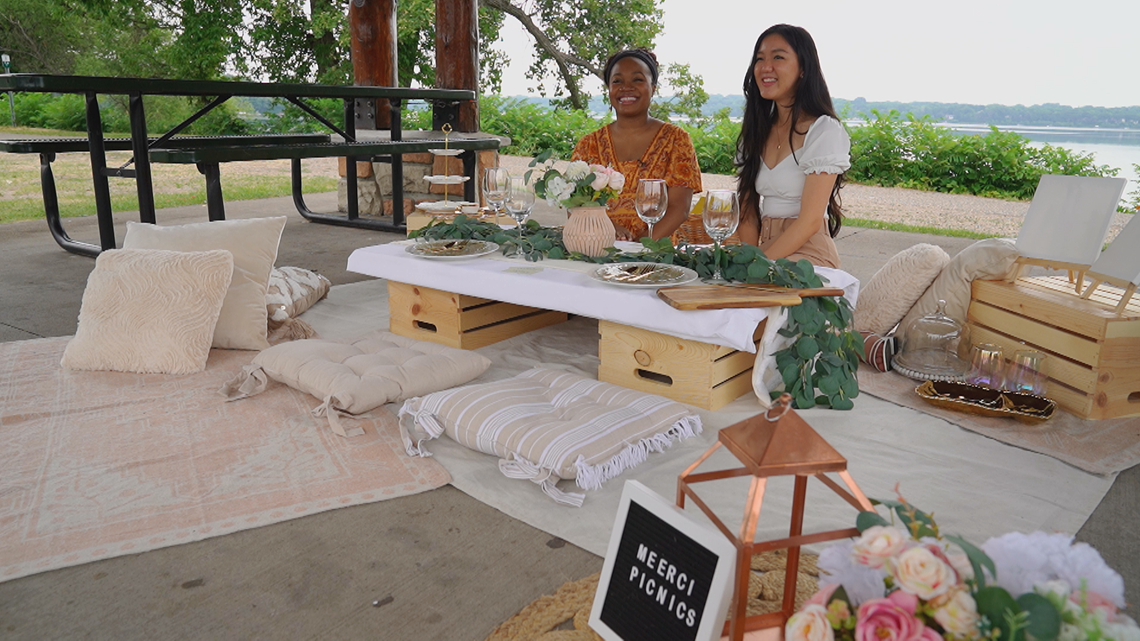 Since launching a month ago, they have set up luxury picnics for a number of celebrations. It can be gifted to a loved one for a date night, anniversary or birthday.
"You learn new things like every week," Yang said.
St. Urbain added, "Also, it's really great to be able to work with your best friend and have that support and be sure that you have a partner and you're not doing it alone."
Depending on the number of guests, picnic packages range from $80-$210 with the ability to include add-ons.
You can book online or direct message them on Instagram or Facebook at MeerciPicnics.
Know a local business we should feature for our Behind the Business segment? Email Heidi Wigdahl at hwigdahl@kare11.com.