Grab a bowl of chef's Beer Brat & Sauerkraut soup – it's the epitome of summer grill outs in a bowl!
…
Holman's Table: Fresh, modern dishes complemented by a classic bar & beautiful wine list. Located at Holman Field at the Downtown STP airport. Holman's Table is a dining experience that celebrates the spirit of travel, encouraging guests to relax and embark from the everyday. Diners can expect fresh, modern, sophisticated dishes complimented by a beautifully classic bar and wine list.
Serving dinner and weekend brunch in our Dining Room. Grab drinks and bar snacks in Cora's Lounge – a new space added October 2020, with happy hour. Enjoy our tarmac patio during Minnesota summer.
…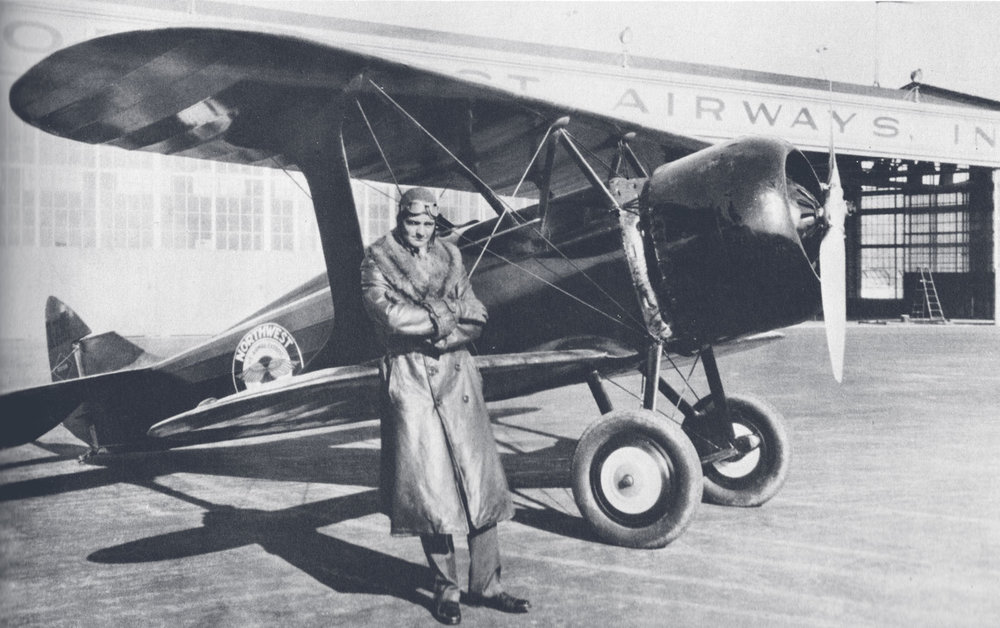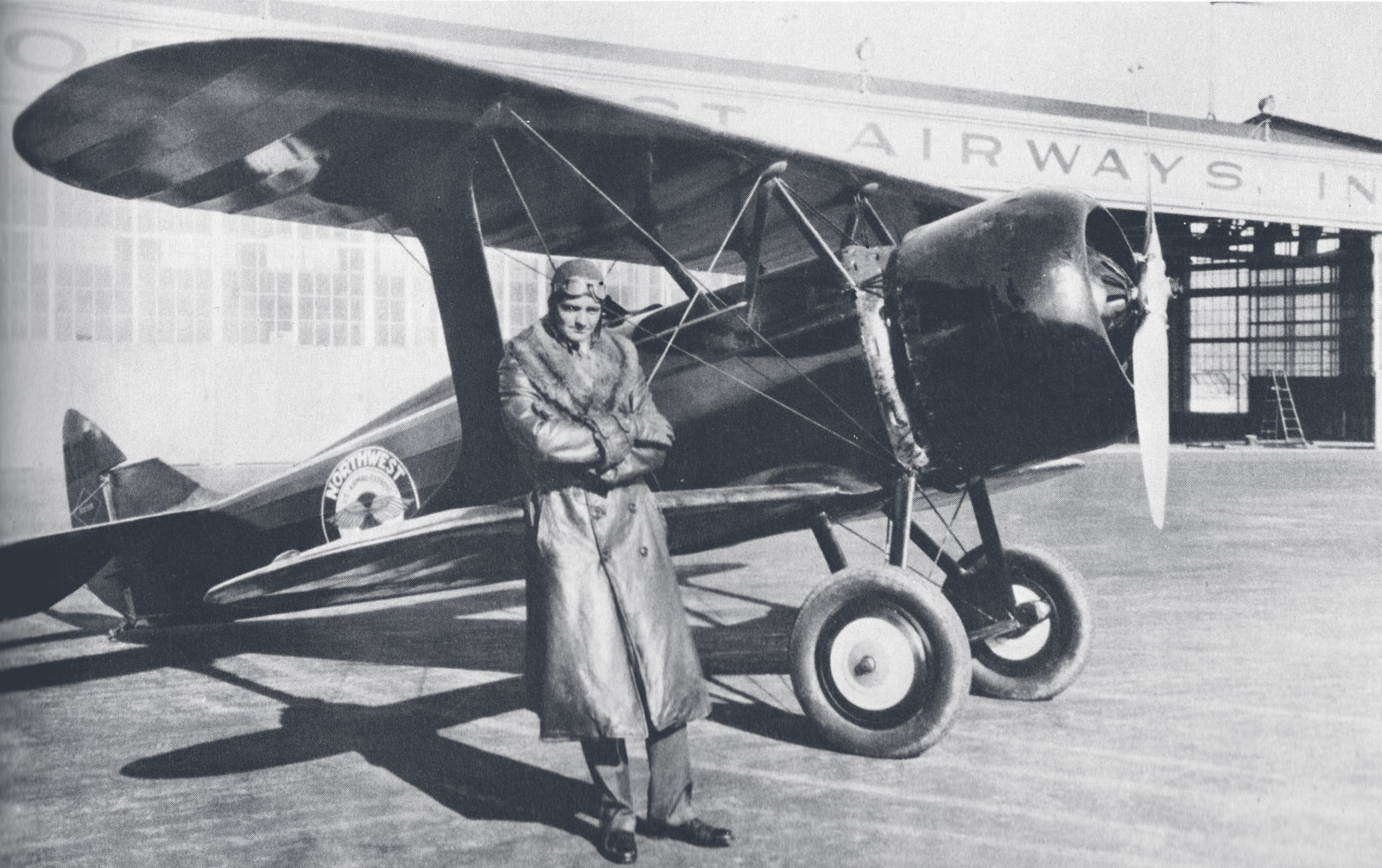 OUR NAMESAKE
CHARLES W. "SPEED" HOLMAN
1898 – 1931
About: Holman was born in Minneapolis and grew up a daredevil. Early pranks and motorcycle racing earned him the nickname "Speed." He learned to fly at the Security Aircraft Company at Speedway Field in 1920, did some parachute jumps and received his first airplane as a gift from his father. Stunting and cross-country racing became his passion. His name became a household word, and when the newly organized Northwest Airways looked for its first pilot, they hired Speed. He became Operations Manager and pioneered air mail routes across Wisconsin and into North Dakota.
His airline career was punctuated by wins in national air races, including the prestigious Thompson Trophy Race in 1930, part of the National Air Races in Chicago. Holman set a looping record that stood for many years*; visited every corner of the State, lobbying the cities to build airports; was considered one of the country's top aerobatic pilots; and every fragment of his life was spectacular. Such was his death during an impromptu aerobatic performance at the dedication of the Omaha Airport. His funeral was the largest in state history, with a hundred thousand persons turning out along the funeral route and at the cemetery.
*His 1,433 consecutive loops over the St. Paul Airport is one of many stories to inspire Holman's Table.
Biography & history provided by Minnesota Aviation Hall of Fame, 2017
 www.mnaviationhalloffame.org