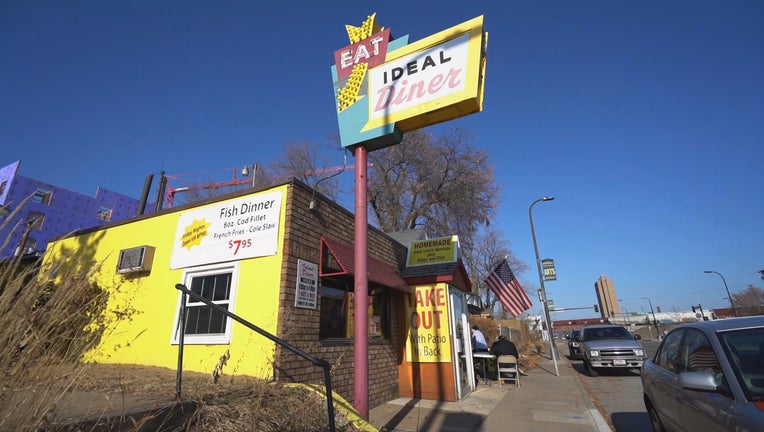 The Ideal Diner in Northeast Minneapolis.
(FOX 9)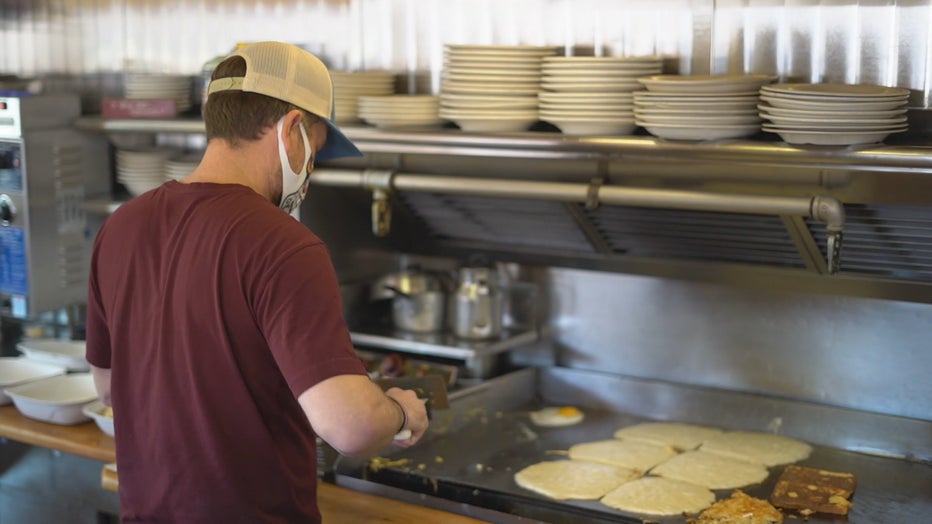 The Ideal Diner in north Minneapolis. (FOX 9)
"We have the takeout window. Who would have ever thought the Ideal Diner [would have] the takeout orders and now I just signed up for Bite Squad and Door Dash," Robinson said.
This year, Robinson's mother passed away at the age of 90. She's also been battling breast cancer, all while navigating the challenges of owning a business during the pandemic.
"We get up every day and say a prayer and go to work, and I make what I can that day," Robinson said.
She says her regulars are what is keeping the classic diner alive.
"I come every weekend. I'm just sad I can't sit here and eat with them I miss that a lot," said a regular who calls himself 'Stew from Cali.'
"In Minneapolis, we have a really strong pride for our local business – and especially as Northeastern. Nobody loves, especially Ideal, more than Nordeasters," customer Robb Lauer said.
Robinson says she'll keep trying to survive off of takeout as long as she can, but after running out of money to pay employees from the Paycheck Protection Program loans issued earlier this year, she's not sure how much longer this piece of history will last.
"I'm going to do whatever it takes to get this over with and get back to normal whatever normal is going to be after this," Robinson said.