---
Although named for the boats used to catch lobster, Smack Shack was launched as a food truck in 2010 serving lobster rolls from a land-locked downtown Minneapolis parking lot. Owner Josh Thoma had a great recipe and a belief that appetite for fresh lobster in the Twin Cities was as strong as any coastal city.
---
As the truck menu evolved, so did the relationship between the City of Minneapolis and food trucks. In 2011, new legislation was passed allowing trucks to park at city meters on designated streets, allowing the truck to get out and gain new fans. It could be often found on Marquette Avenue and 7th. With a commercial kitchen within the City of Minneapolis, and the desire to continue serving Lobster rolls through the winter months, Smack Shack developed a fortuitous and legendary partnership with The 1029 Bar in Northeast Minneapolis, where they still serve today.
---
---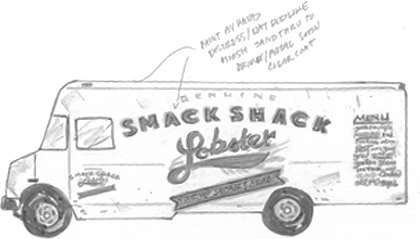 ---
In December 2010, Smack Shack began cooking out of the kitchen at the 1029 Bar, kicking everything off with a traditional lobster boil in January 2011. As the relationship grew, lobster fans, as well as local and national media, flocked to the 1029 Bar. In November 2011, Guy Fieri and the crew from The Food Network's "Diners, Drive-Ins and Dives" showed up to tape a segment about the truck and the 1029.
As the "Diners, Drive Ins and Dives" episode aired in April 2012, plans for the brick and mortar restaurant in a historic building in Minneapolis' North Loop were announced and construction began shortly thereafter. Smack Shack opened on a snowy night in February 2013 and continues to be heralded by fans and food critics as one of Minneapolis' best.
---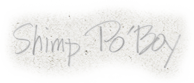 ---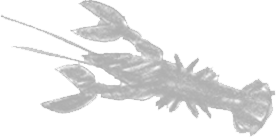 Smack Shack is committed to serving sustainable seafood and is a current partner in the Minnesota Zoo's Fish Smart program. Sustainable seafood is wild caught or farm raised seafood that has established practices to ensure the long term growth and thriving populations of seafood with limited harm to the environment.