From mock-mullets to blunt bangs, these are the hair styles taking over this Spring/Summer 2021 season.
L'Official USA: If your first post-vaccine outing is approaching, you might be rethinking the current state of your hair. Likely, it's the first time in a while you've even considered breaking out your wallet for a fresh cut or color, which is totally fair considering the dumpster-fire that was this past year. But the days of at-home temporary dyes (raise your hand if you went pink at least once over quarantine) and leaving rice water in your hair for days on end, are coming to a close. Temperatures are rising, vaccines are circulating, and previously shuttered salon doors are reopening just in time for the spring/summer season. A year in isolation however may have left you short of inspiration. Luckily, the Spring/Summer 2021 runways were full of options.
Coinciding with the '70s and '90s sartorial revival designers seemed drawn to this year, the hairstyles of now are reminiscent of our (and/or our parents') childhoods. From hippie fringes with curtain bangs to Miley Cyrus mock-mullets, no cut or color is too outdated to bring back. Here, L'OFFICIEL rounds up the top seven styles to try according to the Spring/Summer 2021 runways.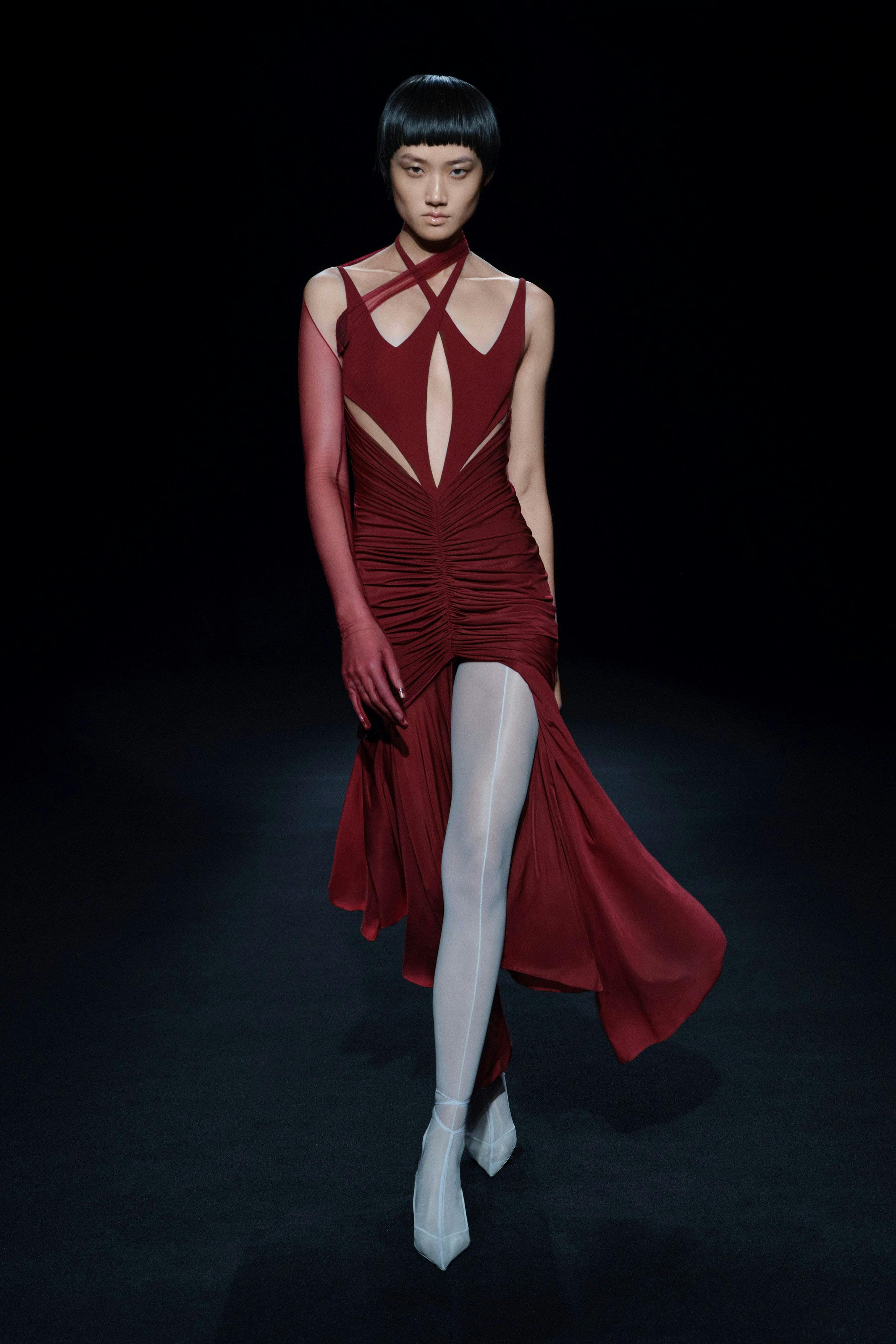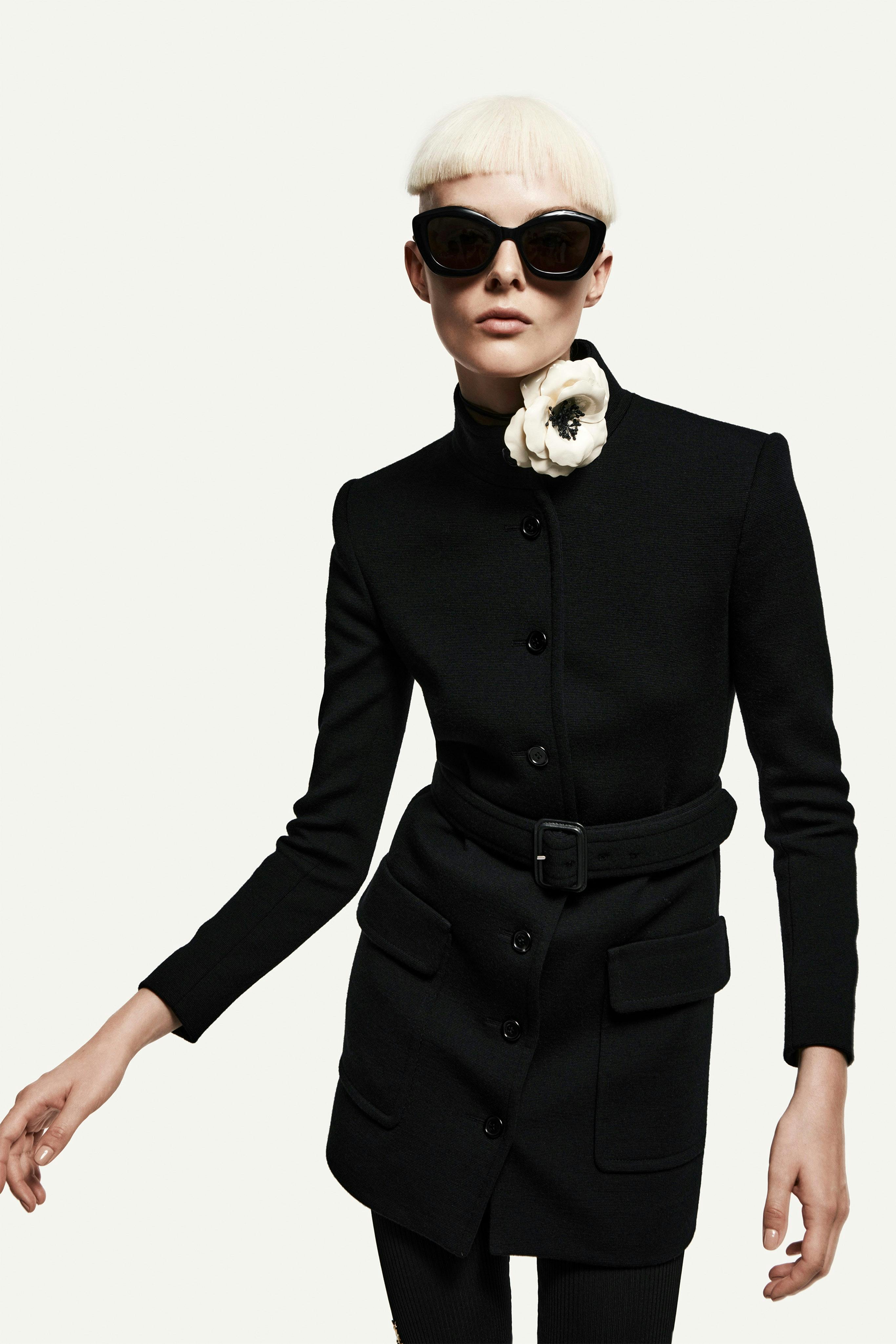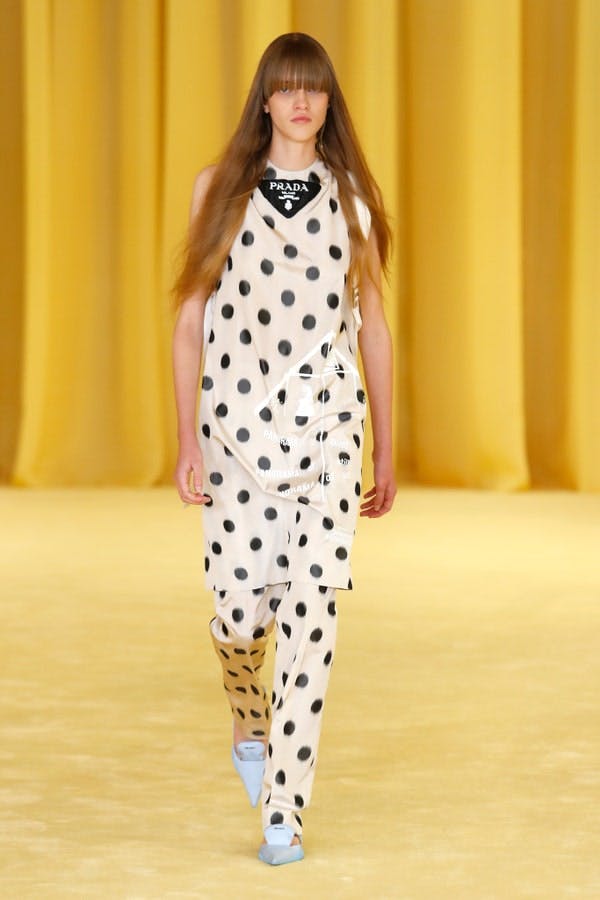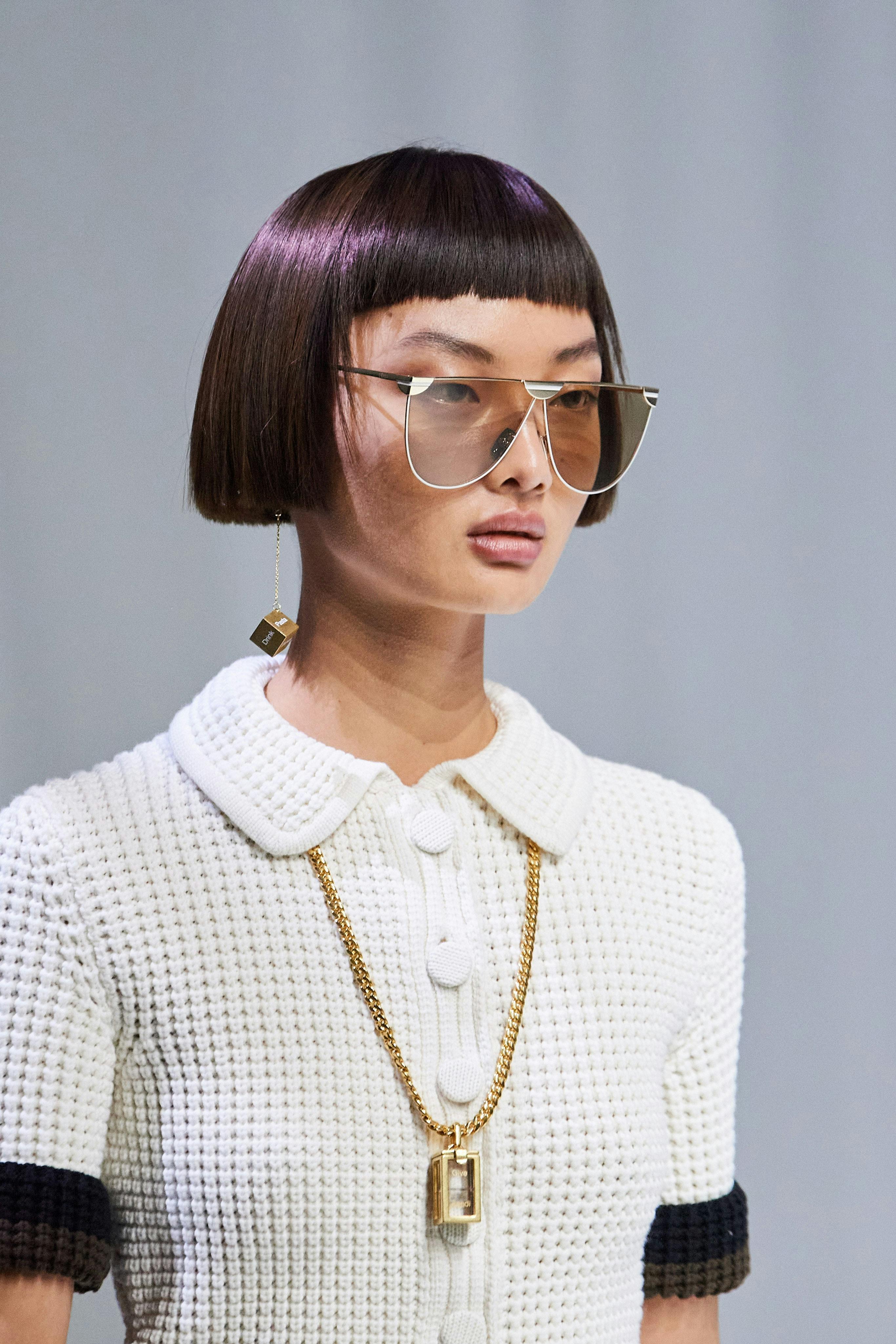 Clockwise from top left: Mugler, Saint Laurent, Fendi, Prada
Thanks to Stranger Things and Raf Simons, blunt bangs are back. Once the horror story haircut of every impulsive middle schooler, we've all had a bad bang once or twice. But somehow this bad style has become good. There's also a variety of ways to try it: take it short and extreme like Saint Laurent and Mugler, or classic like Fendi and Prada.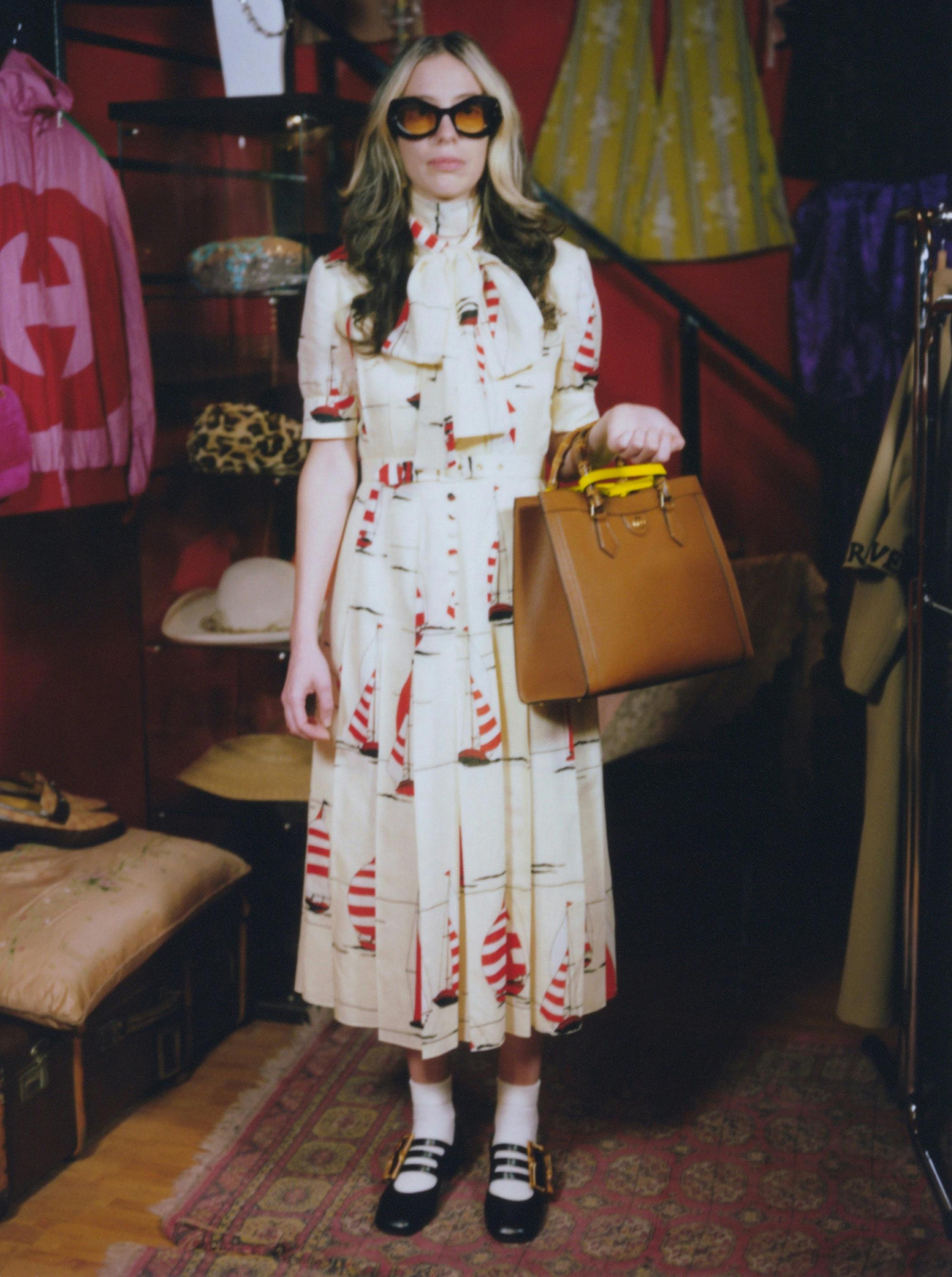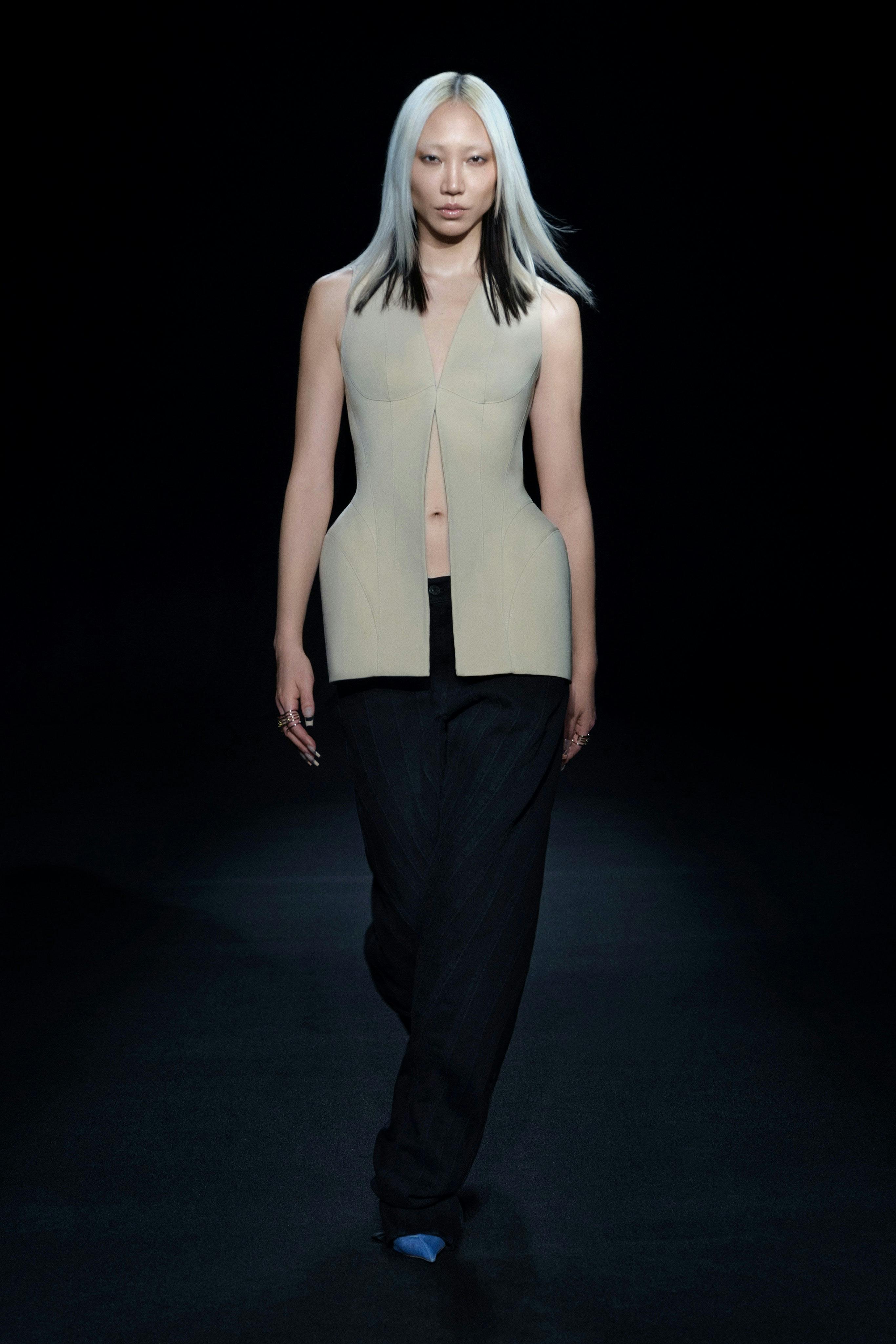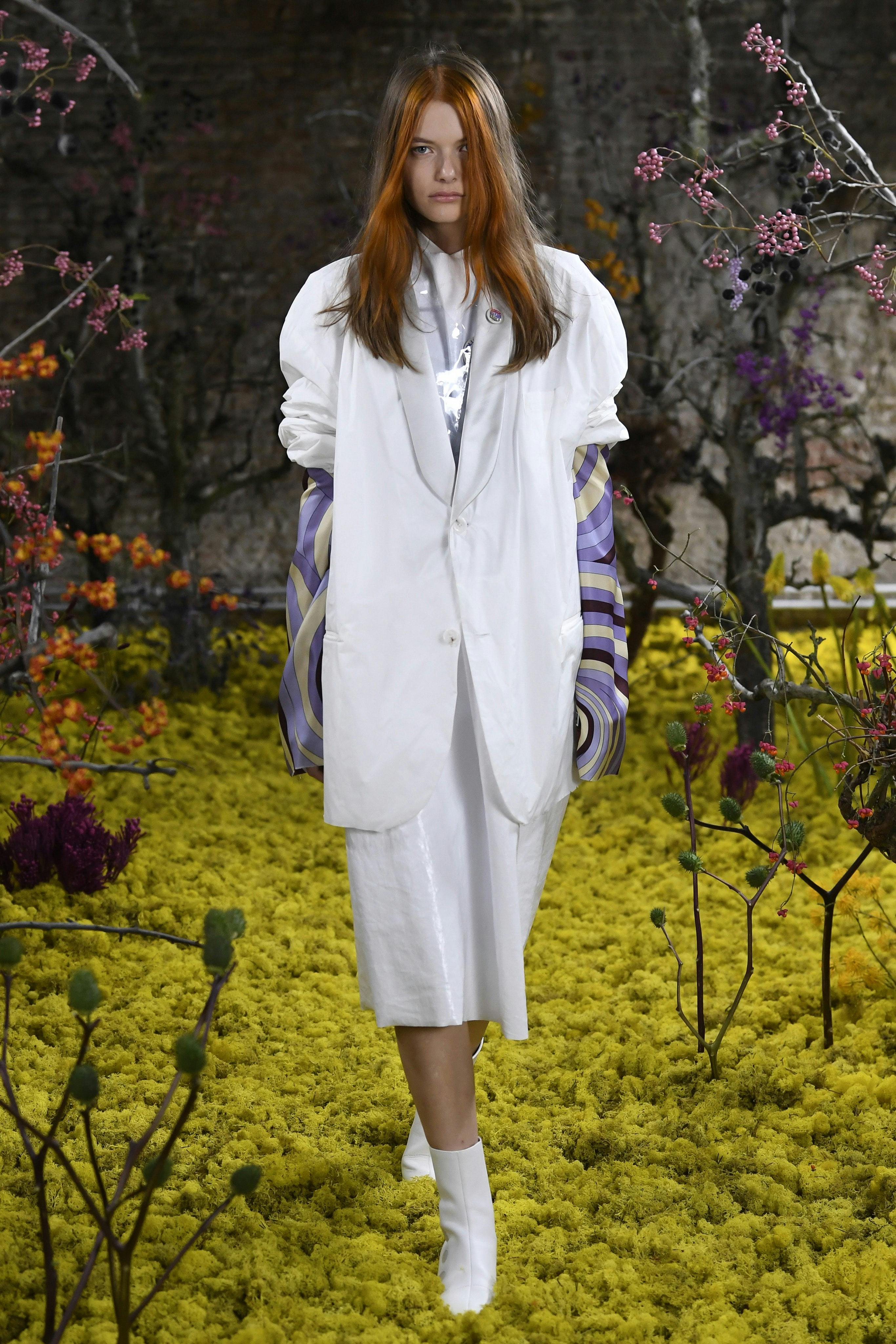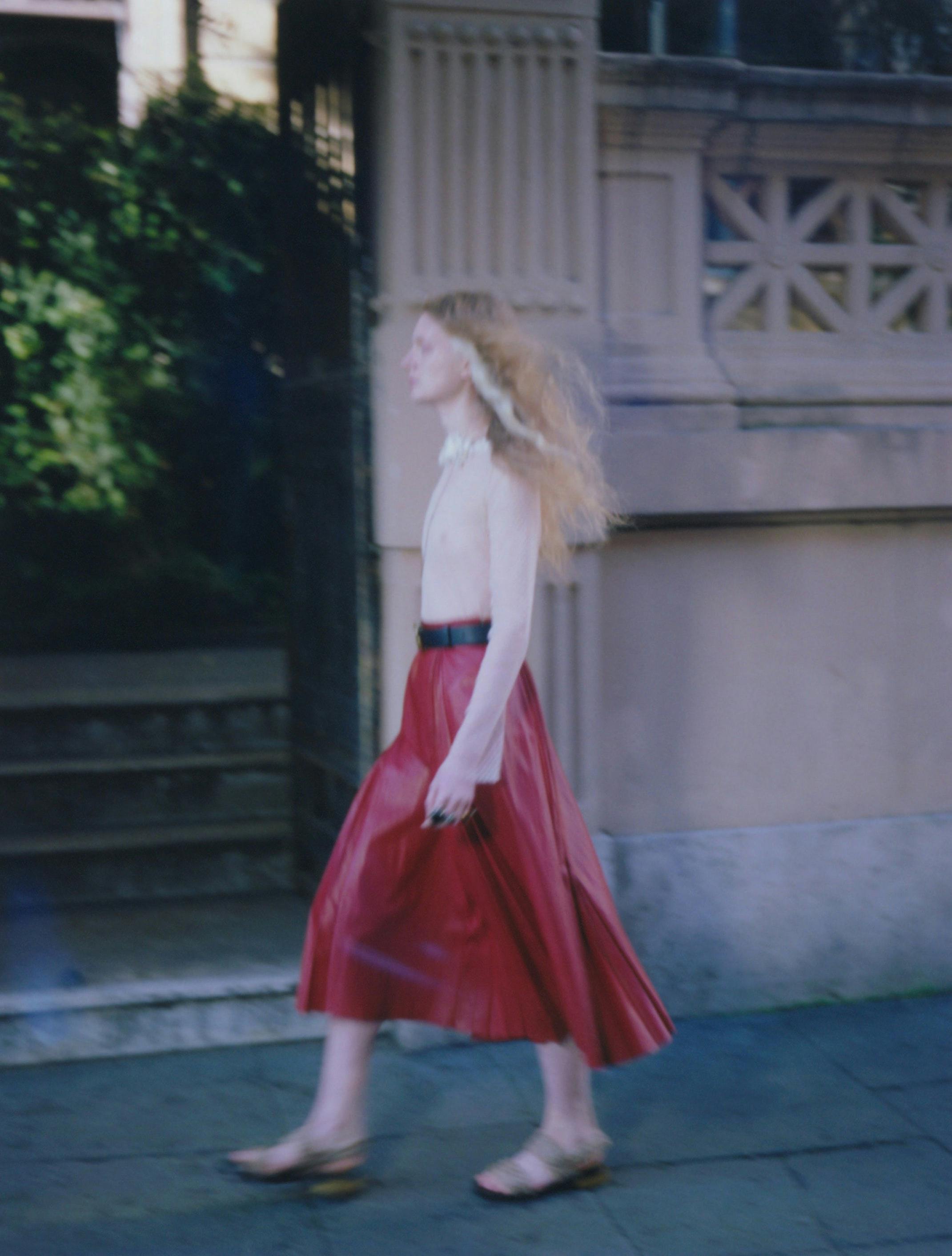 Clockwise from top left: Gucci, Mugler, Gucci, Raf Simons,
It took a minute for Dua Lipa's signature two-tone look to catch on, but now it is everywhere. It's nearly impossible these days to walk down the street or scroll through Instagram without spotting a Dua-inspired 'do. So naturally designers are taking to the trend as well, with a couple of new iterations thrown in like this subtler streaked style from Raf Simons and top heavy split from Mugler.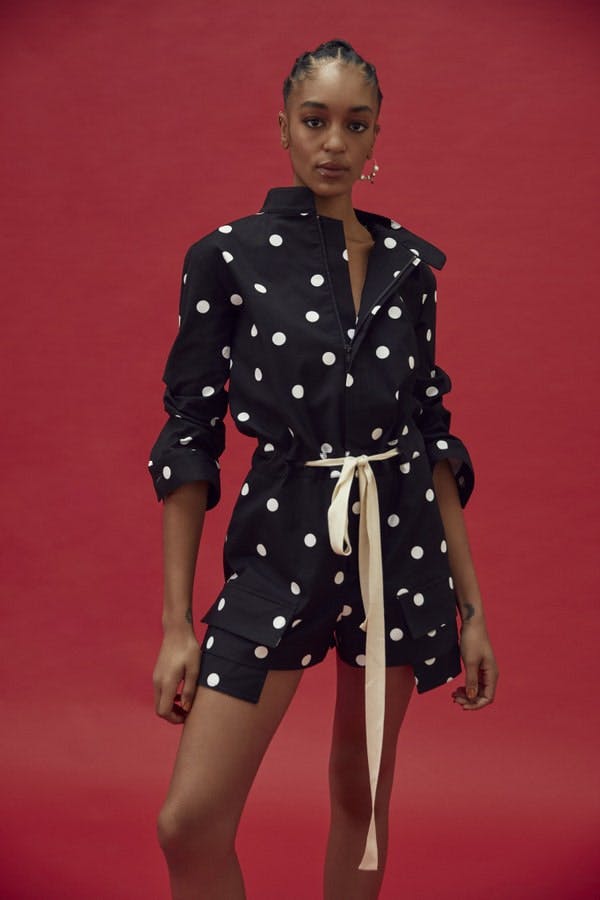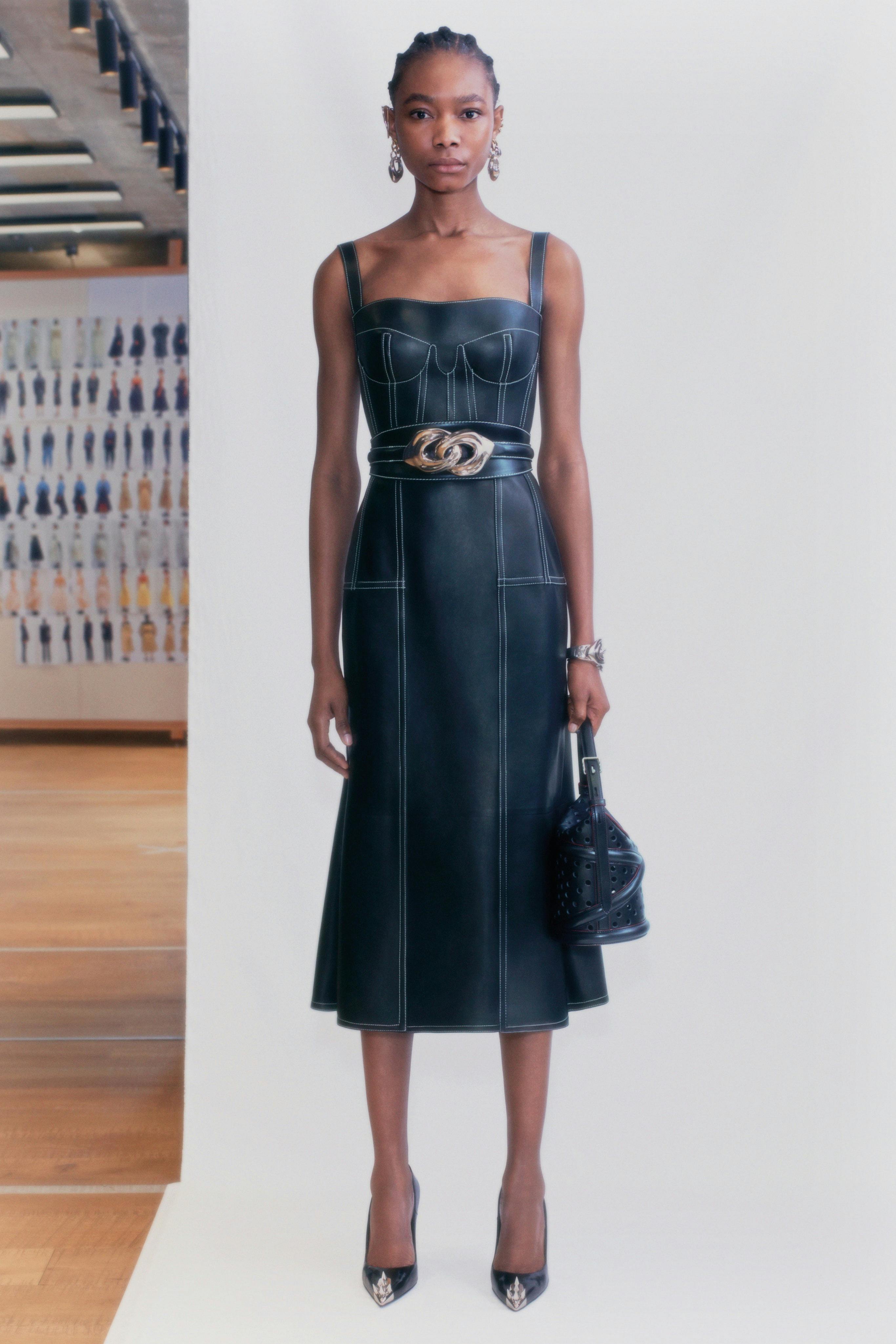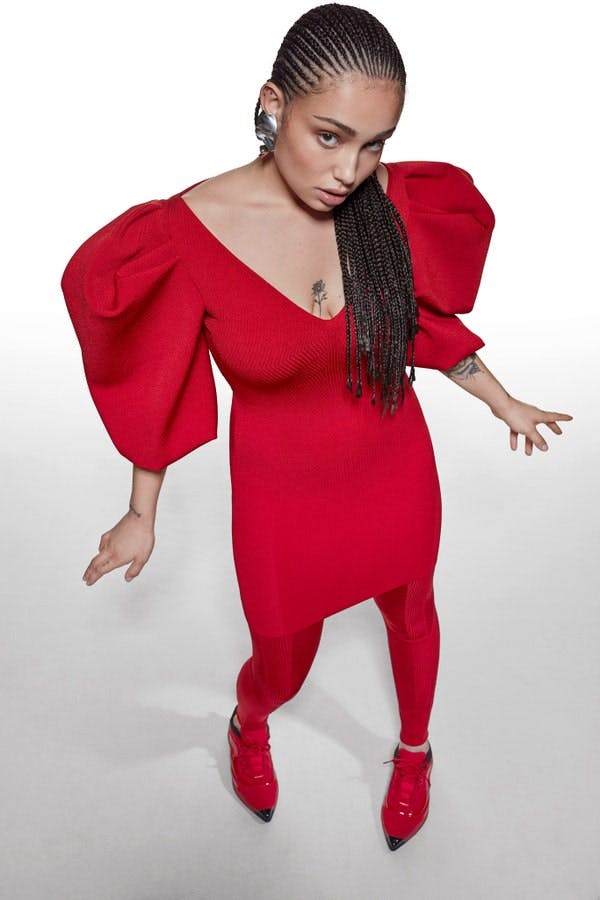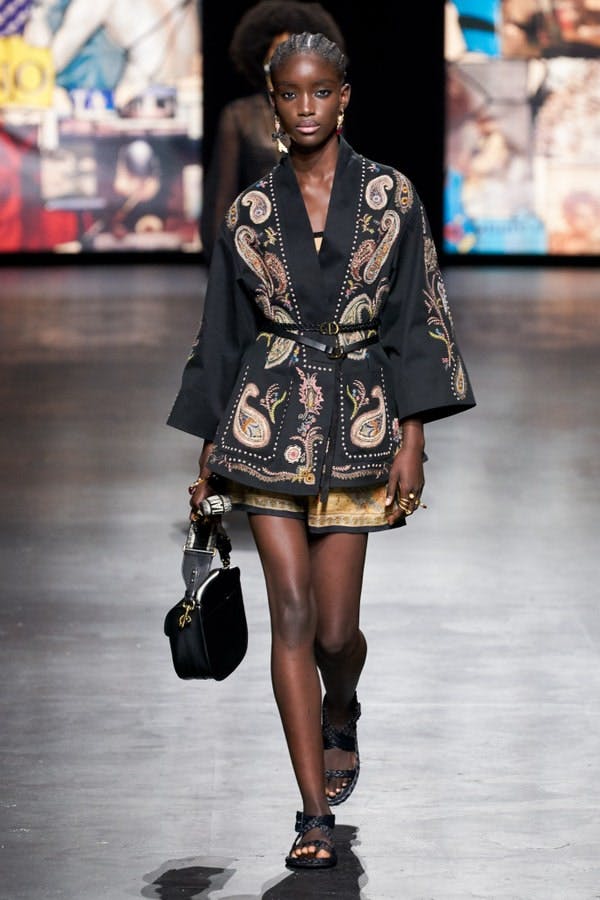 Clockwise from top left: Monse, Alexander McQueen, Dior, AZ Factory
Cornrows are perhaps the oldest and most meaningful style to appear across Spring/Summer 2021 runways. Though this particular style of braids has been around since 3000 B.C. they are most notably associated with the Black Power Movement of the '60s and '70s. So it's fitting really that the style should see such a resurgence on runways after this past year of Civil Rights protests and heightened awareness for the continuous struggle for racial equality in the United States and across the globe.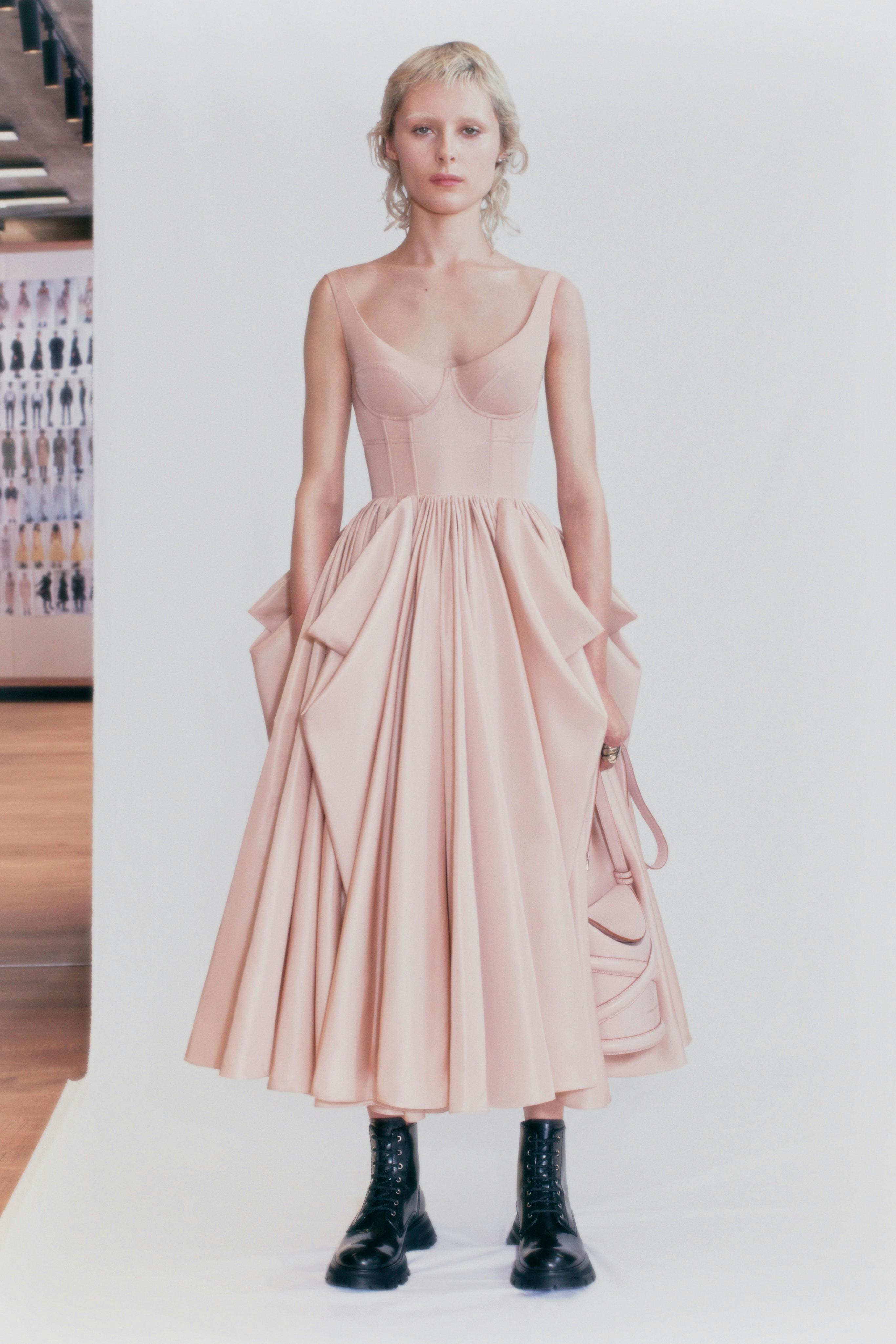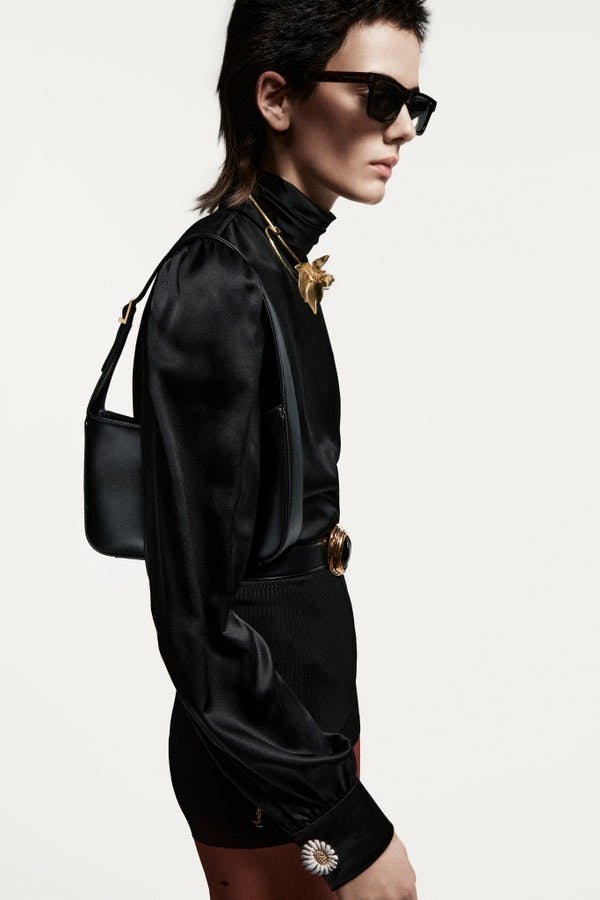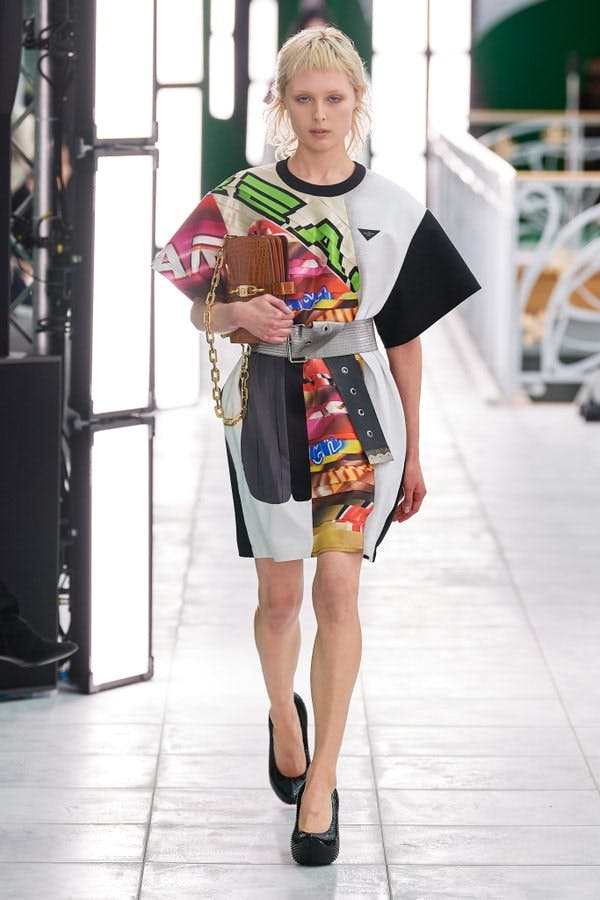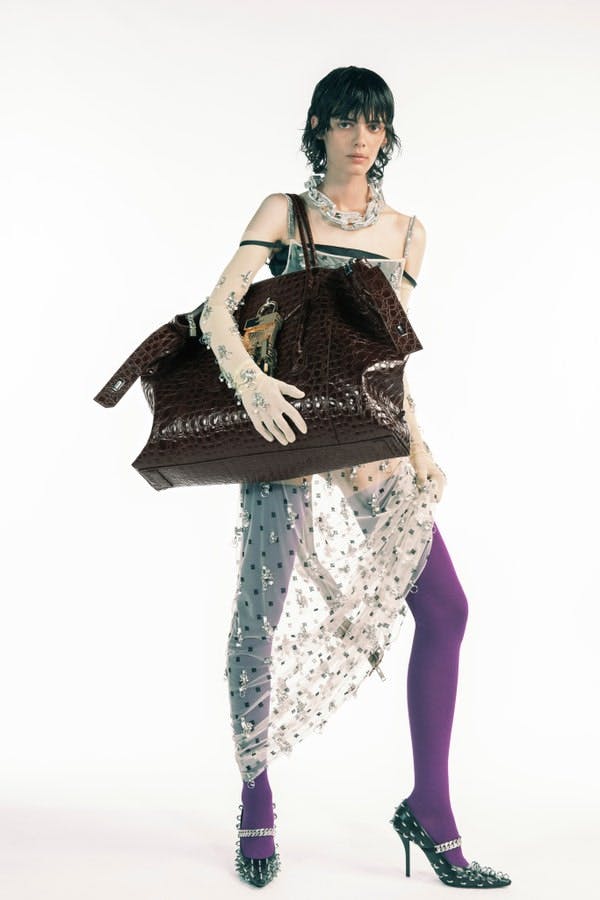 Clockwise from top left: Alexander McQueen, Saint Laurent, Givenchy, Louis Vuitton
There really is no good explanation for how or why mullets are back in fashion. Still, there is no denying that they are inexplicably working. So if you get an itch to try one, know you're not losing it. Go for a subtler mock-mullet like Louis Vuitton and Givenchy or the more extreme Saint Laurent cut, and feel confident in the choice. After all, hair grows back.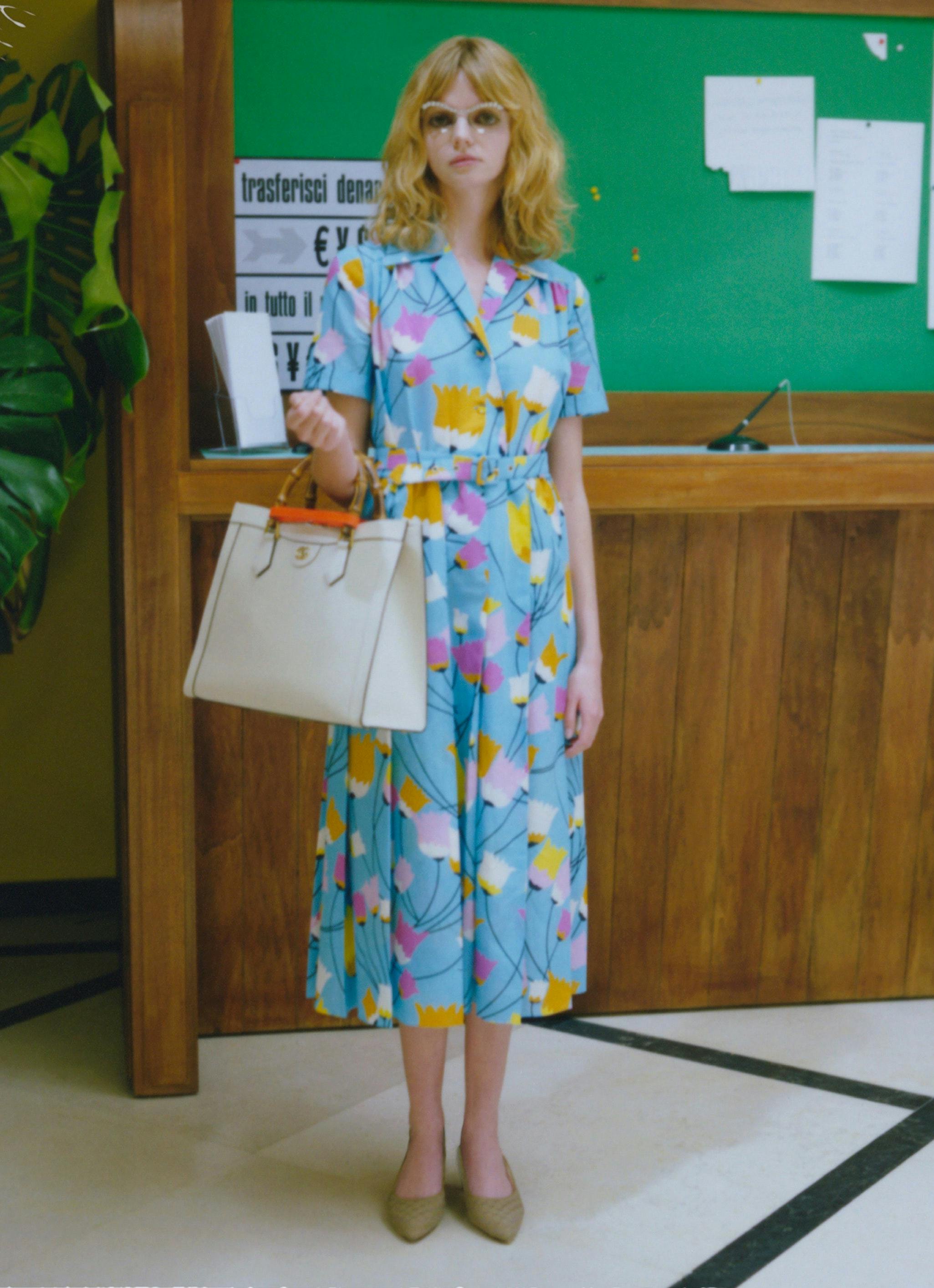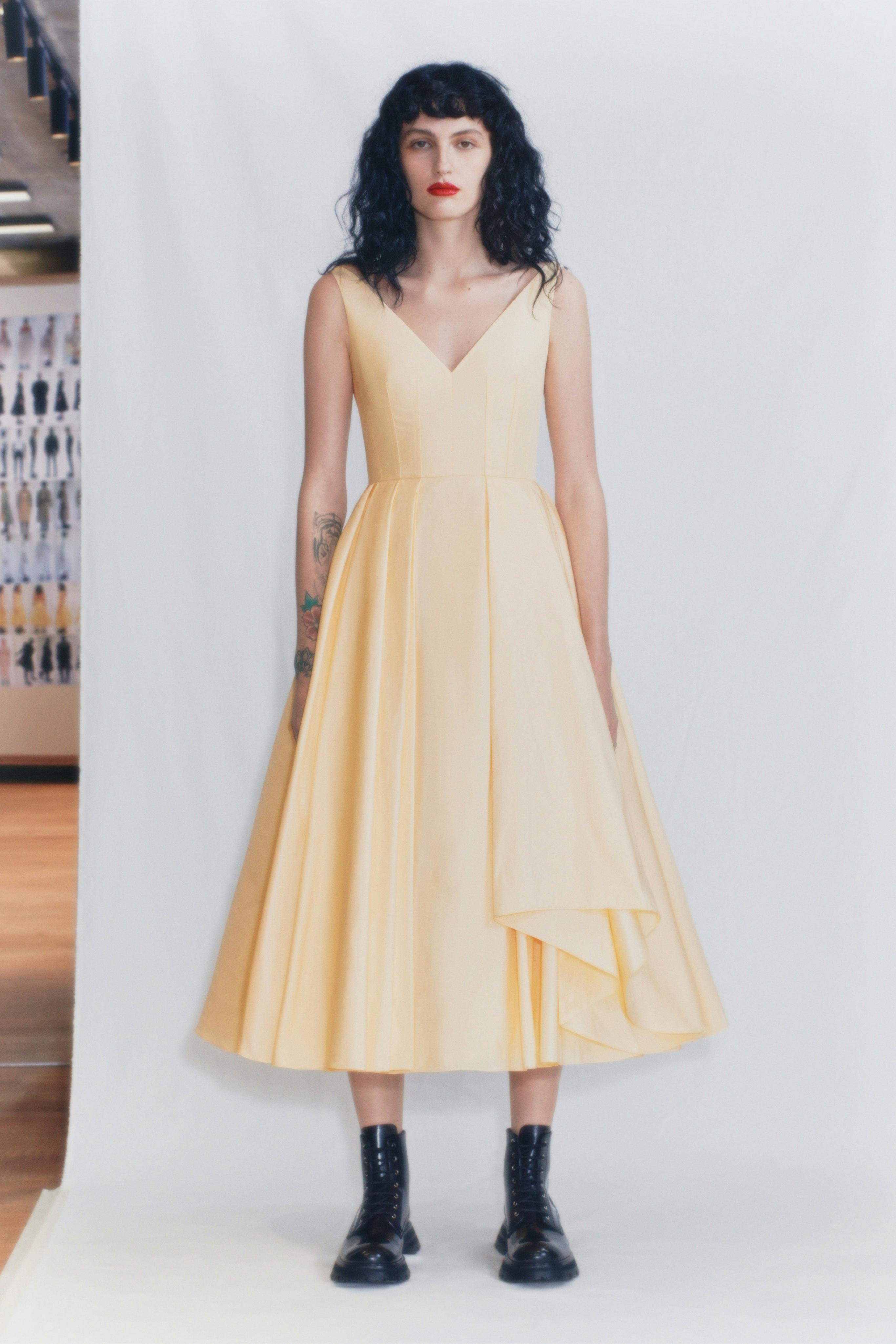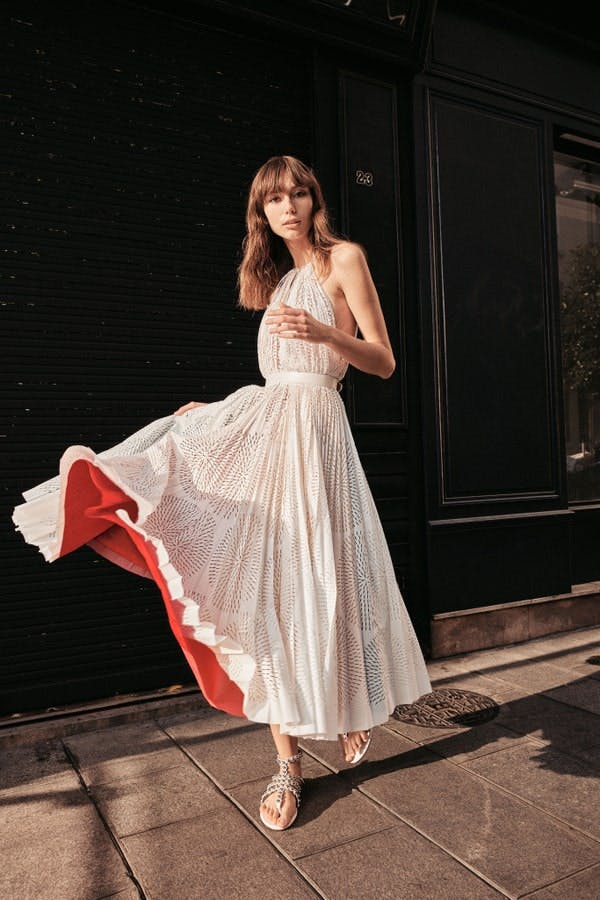 Clockwise from top left: Gucci, Alexander McQueen, Alaïa, Balmain
The shaggy fringe AKA choppy layers and curtain bangs are of the '70s inspired hairstyle selections this Spring/Summer 2021 season. The appearance of this cut varies depending on how curly or straight your hair is, but works either way as shown by this sleeker Alaïa rendition versus Alexander McQueen's ultra curly option.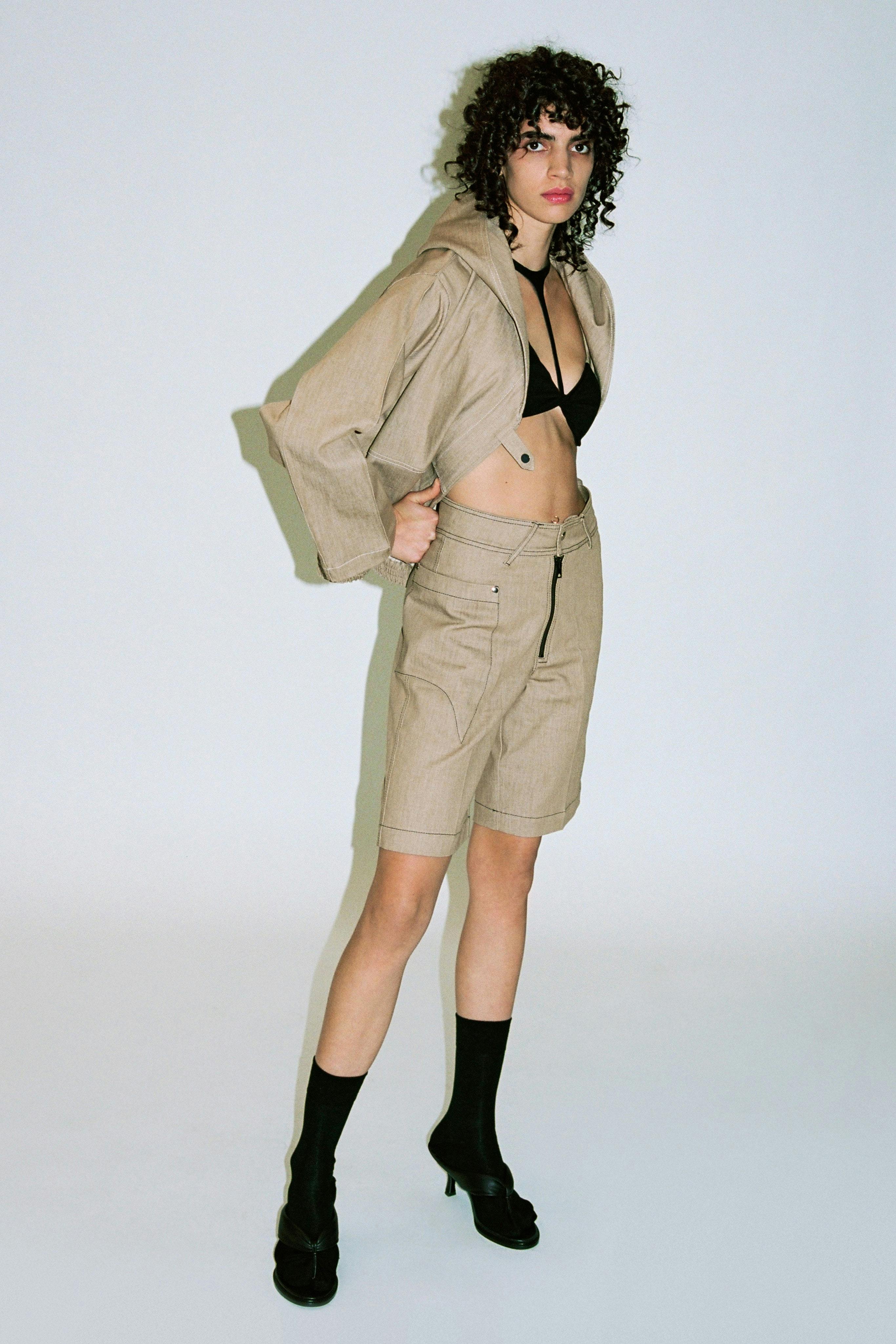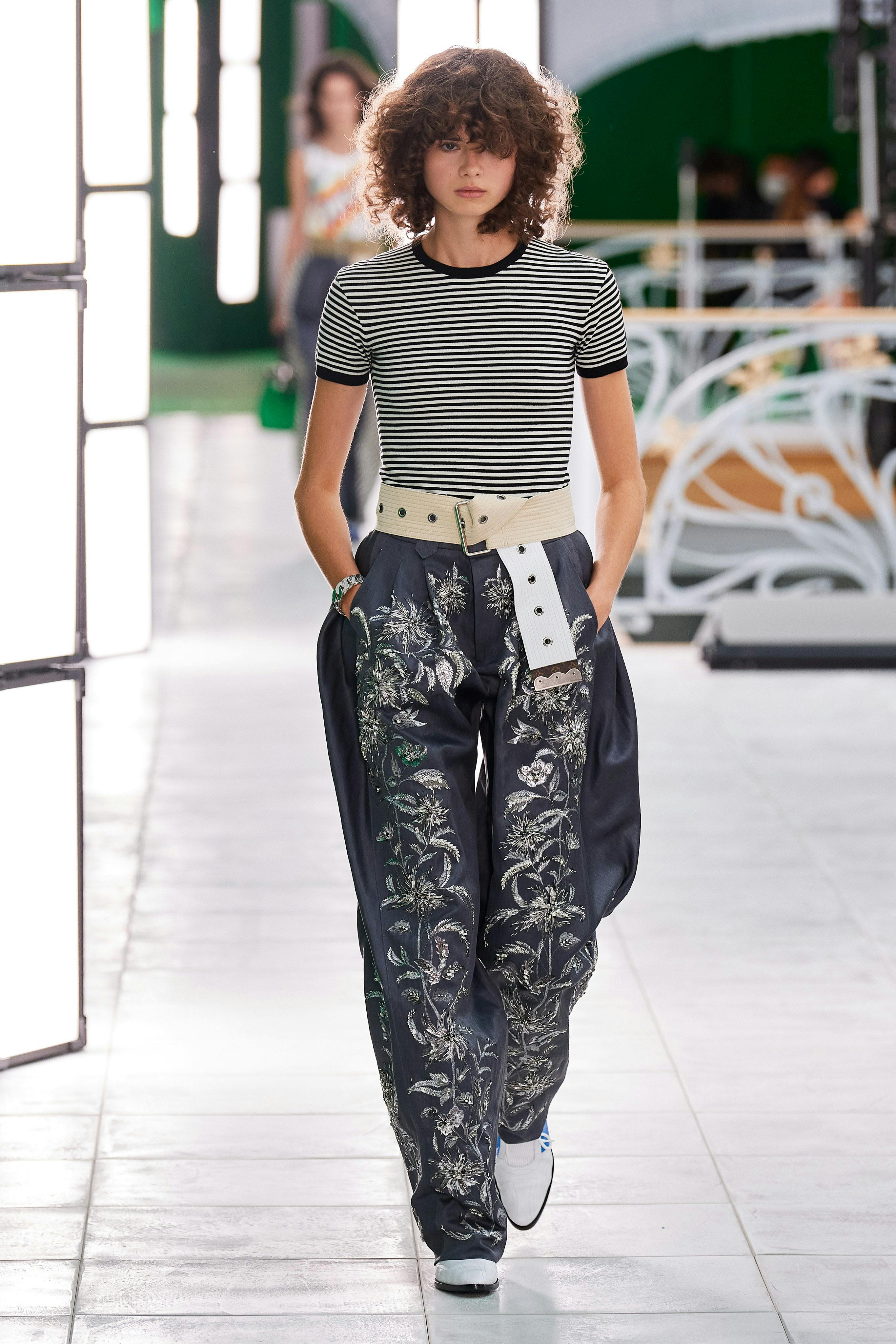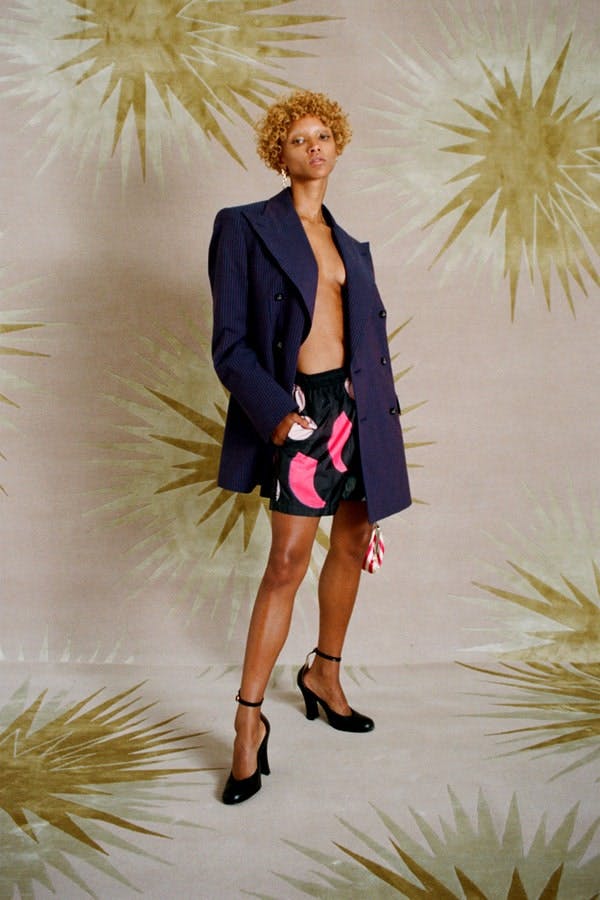 Clockwise from top left: Vejas, Louis Vuitton, Dior, Vivienne Westwood
From Shirley Temple to Ella Emhoff, closely cropped curls have always had their place in the spotlight. Whether it was past pop-culture icons or the present First Daughter that inspired this style revival is up for speculation though. Either way, consider a shoulder length version as shown by Vejas or more Shirley-esque chop like Dior.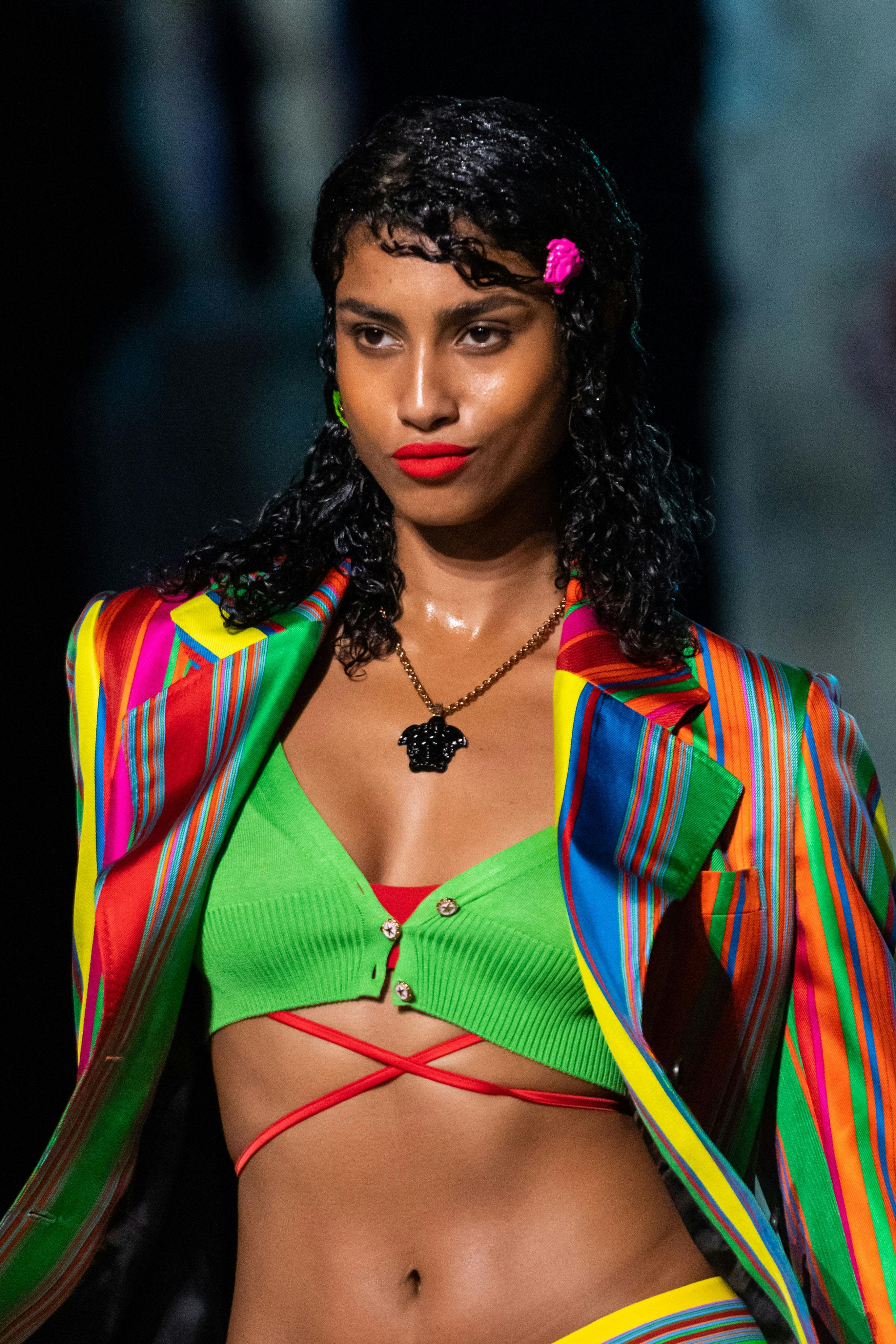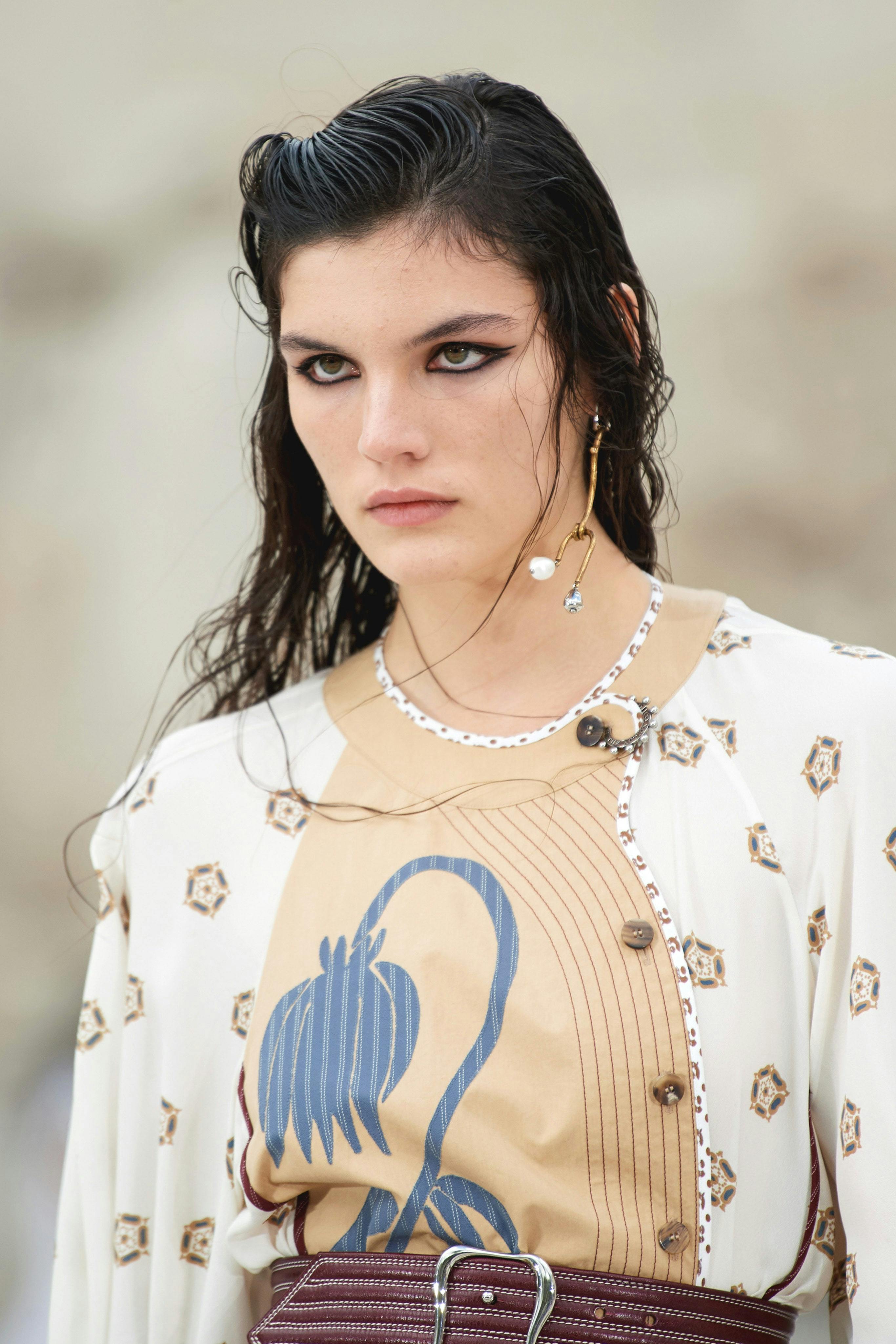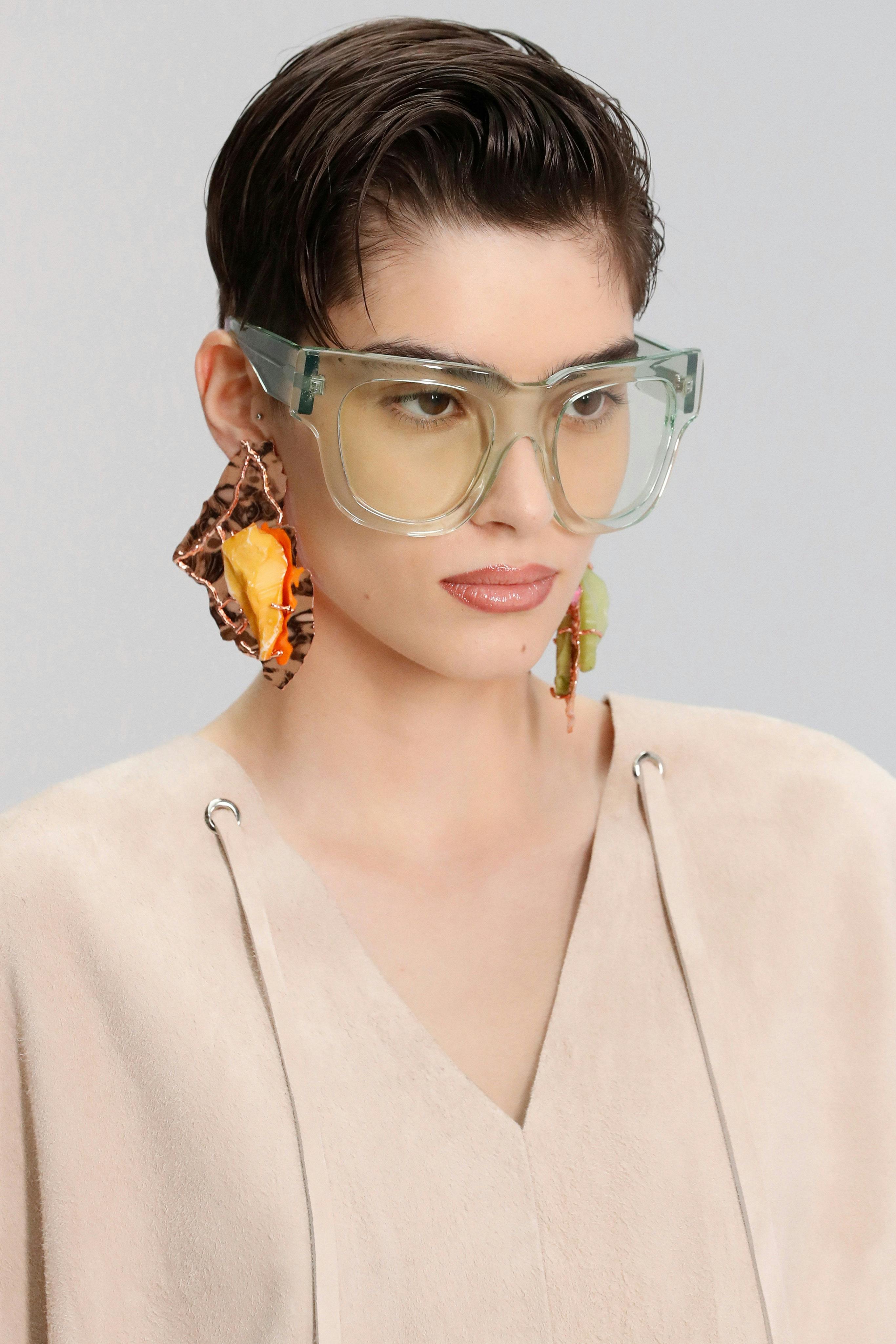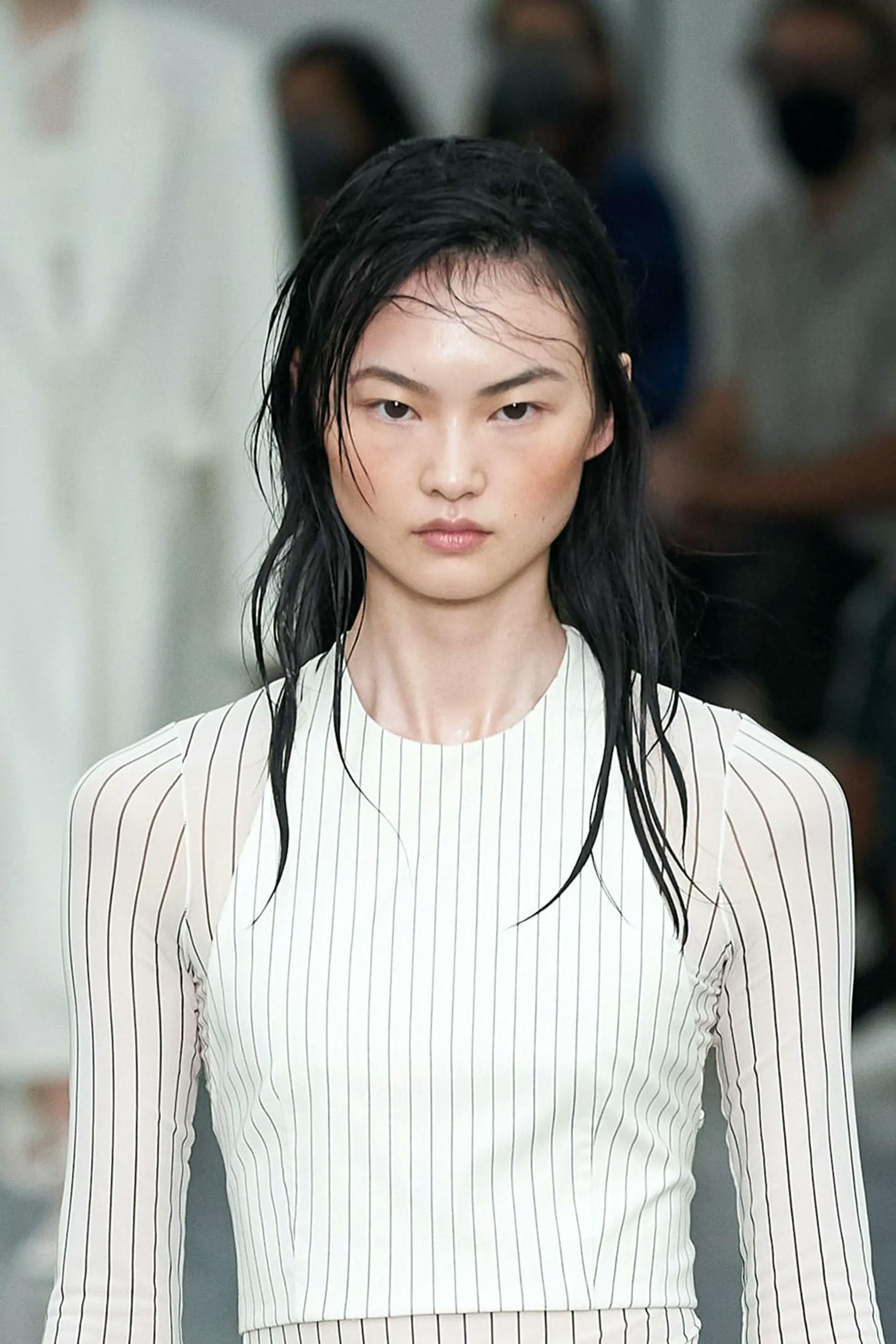 Clockwise from top left: Versace, Chloé, Sportmax, Acne Studios
A trend that can work with the hairstyle you already have, the wet look is easily achieved post-shower with some holding product like mousse or gel. The water-drenched look fit right in with Versace's Atlantis-themed runway, but looked just as chic apart from the aquatic theme at Chloé, Sportmax, and Acne Studios.
by Greta Jelen