PHOTO: COURTESY OF JACKIE KURSEL.
…
Refinery29: The thing about hair color is that the "trends" tend to be cyclical and a little boring if you consider that the hair growing out of your head can be bucketed into one of the base categories: black, brown, blonde, red, gray, or white. Still, there are degrees of variation and, of course, colors that fall out of the natural spectrum and come from bleach and hair dye.
What's fun is that in 2022 the "trends" (as they were) are less about the colors themselves and more about the new techniques, exacting placement, and the way that they speak to the general feeling of the time. Ahead, we break down the top hair-color trends upcoming for 2022. Scroll through and consider your hair and what you want to do with it in the new year.
Bright Color
If you're considering going brighter with your color, now's the time to do it big and go 
copper
, 
golden peach-tinted
, or a periwinkle purple (like Pantone's 
2022 color of the year
, Very Peri). According to celebrity hairstylist and Leonor Greyl ambassador 
Trace Henningsen
, the color itself is yours to decide, but brightness is the vibe. "Mood boosting colors will leave you with a vivacious appetite for joy and positivity, instantly giving you strong appeal and inciting feelings of optimism," she says.
…
…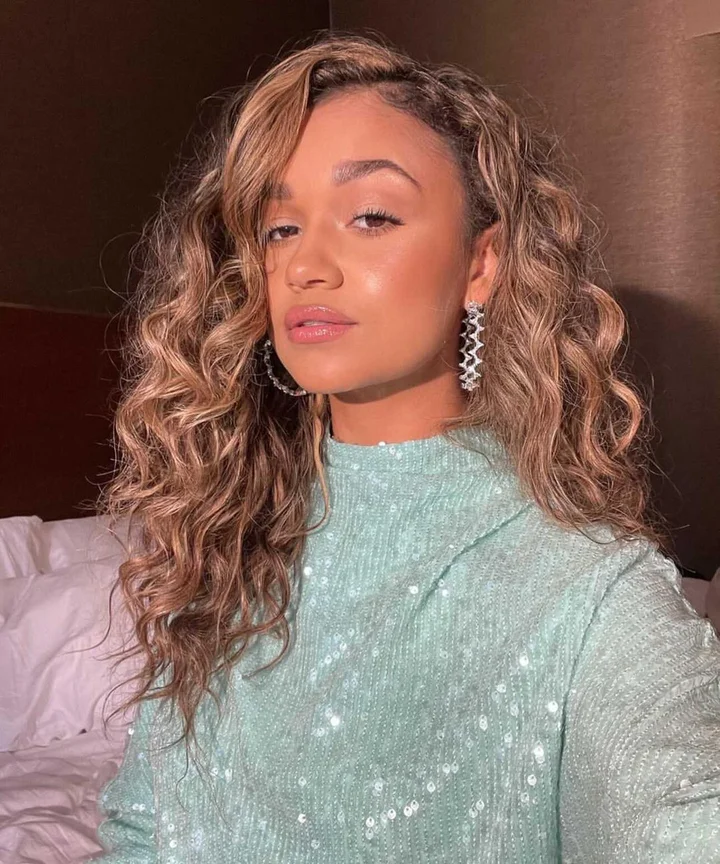 Hair frosting
 is like the grown-up version of babylights, where the bleached strands are carefully sprinkled throughout the hair, almost strand by strand (visualize snow falling atop a tree). "Frosting typically uses small, cool-blonde tones to contrast the darker base color," colorist Stuart Marsh tells R29. "It's easy to maintain, as it's designed to blend into your natural hair color." Stuart says that hair frosting creates a really soft, multidimensional look. "The results can create full layers of color with a detailed finish that never appears 'overdone.'"
…
This visual — Madison Bailey styled by hair pro Graham Nation — is a good example of hair frosting, blonde over brunette. Other celeb examples of the vibe include 
Halle Berry
, 
Suki Waterhouse
, and 
Dakota Johnson
— all hand-colored by Tracey Cunningham.
Refinery29 contributor Maybelle Morgan 
experienced the new treatment
 and described the process: "Permanent hair color is applied to the roots, while an ammonia-free gloss is distributed through the mid-lengths to ends using a gradient technique, which brings out different tones in your hair and lends lengths a modern, ombré effect," she explains. According to L'Oréal, the result is "Seamless, light-reflective color that screams Parisian chic, like adjusting the brightness on a computer screen."
…
doitinnorth shop/share
Oribe Gold Lust Repair & Restore Shampoo and Conditioner, Style Kit
…
Hair Contouring
The style has already started to take off on TikTok, with the hashtag for #haircontouring amount millions of video tutorials — and it's easy to see why. Not only does this look frame your face nicely, but it is also fairly low-maintenance as you're sectioning off only the front pieces of hair. "To achieve this look simply ask your hairstylist for a lift around your face that's a shade or two lighter than your natural color," offers Smith, adding: "You'll be right on trend."
…
…
ICYMI