Following a chain of breezy neutrals and vibrant jeweled paints, Sherwin-Williams curated Evergreen Fog to mark the start of a new dawn of 'nostalgic mid-tones' – the basis of which we observe in the ever-increasing desire for gray and green paint ideas.
The appeal around these shades made the color the 'clear choice' for the Ohio-based manufacturers, as their director of color marketing, Sue Wadden says.
She explains how the merged hue acts as a perfect canvas for interior enthusiasts who can experiment with creative expression in their homes, thanks to its neutral, warming qualities.
'Evergreen Fog is a sophisticated wash of color for spaces that crave a subtle yet stunning statement shade,' Sue shares. 'It inspires us to begin again and is a great choice for modern interiors and exteriors.'
If you think that Evergreen Fog looks familiar, you are not mistaken. The shade simultaneously appeared in Sherwin-Williams' 2022 color predictions – in which it sat alongside the label's trendiest hues, including the soothing Shoji White and the contrastable Über Umber.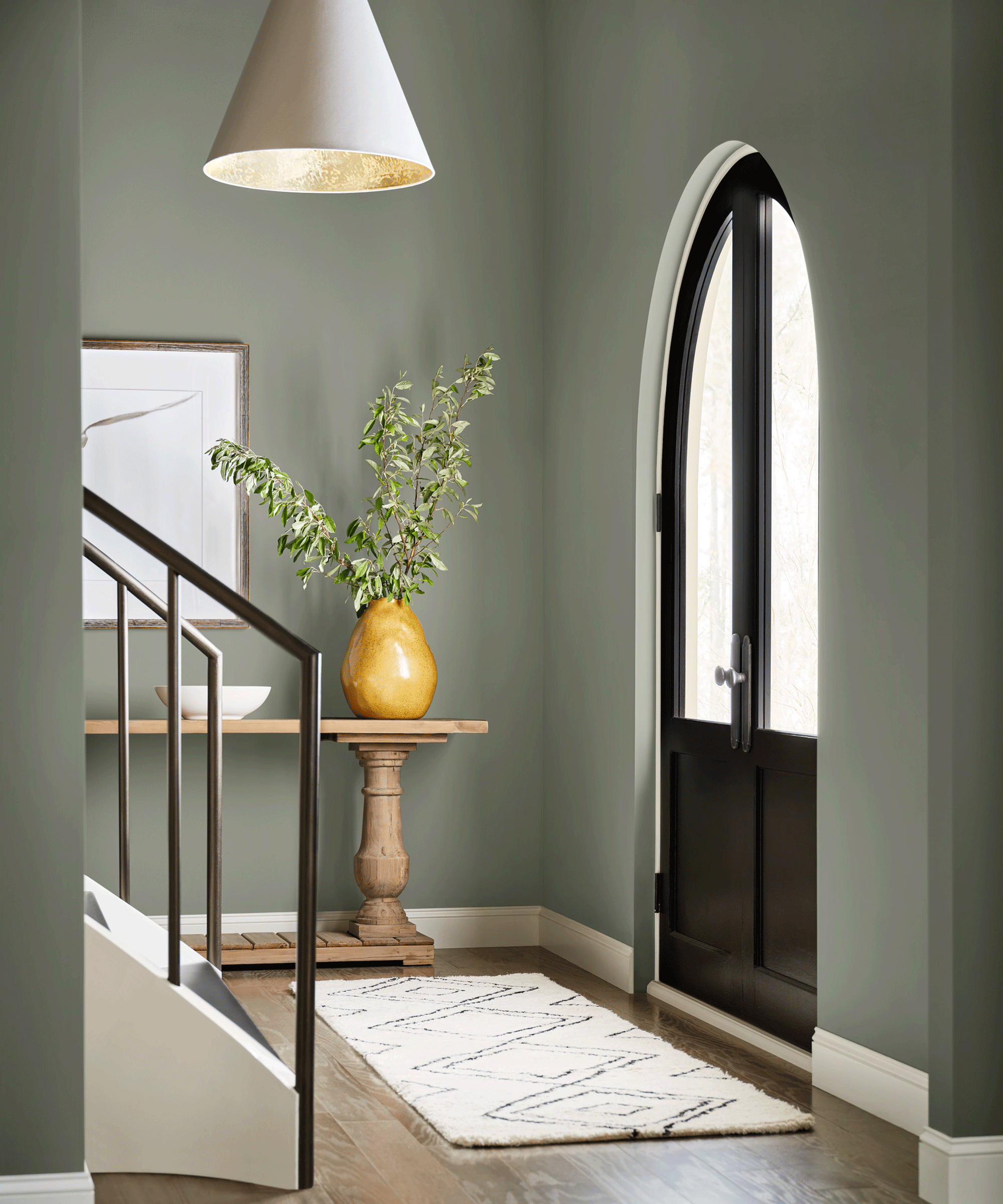 …
With its ability to work alongside a spectrum of shades in their forecast, Evergreen Fog is a versatile tool that will set the tone for your future living room ideas – whatever the size – and whatever way your room is facing. With Evergreen Fog, you're in safe and stylish hands.
Plus, alongside its newly established place at the top of our gray and
green room ideas
, Sue explains the shade is similarly suitable for spaces beyond your home – as its organic tones act as an ideal backdrop for commercial ventures, lounges, and lobbies.
We did tell you that you're about to see this shade everywhere. Now, let's watch this space. Evergreen Fog is available at Sherwin-Williams stores nationwide and is available to order online via their website.