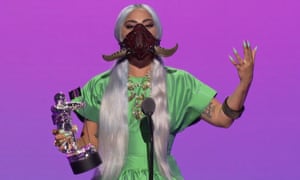 According to the search platform Lyst, Lady Gaga's multiple masks prompted a 43% spike in searches for "bold" and "colorful" mask styles. "I was wearing face shields before it was a thing," she wrote later on Instagram.
Mindful of trivialising the pandemic and reducing it to a fashion show, the industry has grappled with how to treat the mask and struggled with the issue of should pieces make a style statement or function primarily as essential medical ware.
This moment has been a long time coming.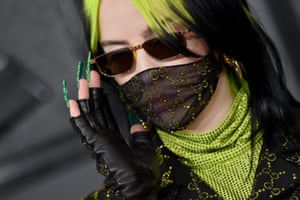 In January when Billie Eilish walked the Grammys' red carpet in a bespoke black and gold Gucci face mask it was generally interpreted as a continuation of the cool style quirk she demonstrated at Glastonbury. Even when Off-White released eight masks as part of Virgil Abloh's Spring Summer 20 collection in March, the efficacy of "protective wear" was being questioned: in the same month Naomi Campbell's hazmat suit was much derided.
But as the months went on and the pandemic became something which did not look like it was going anywhere and instead spread across the world with devastating impact, the attitude to masks has changed.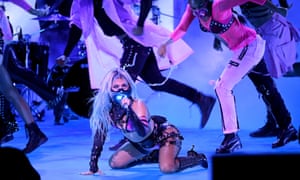 But while Prada and Louis Vuitton retooled to start manufacturing surgical face masks in response to the medical shortage caused by the pandemic, fashion labels were not producing their own branded masks.
But as masks have become part of our everyday lives, they have become a bridge for self-expression.
Finney's explosive, bird-inspired masks were made as an antidote to the introspection of 2020. "I wanted to combat that by creating something bright and colourful, the beginning of the pandemic was an especially uncertain and dark time," he said. "Since everyone was inside I took themes and colours from nature to create the Birds of Paradise collection."
A standout is his Toucan mask which is a wild, multi-coloured replica of a beak, inspired by plague-era doctor's masks. "The long leather beaks of the bubonic plague were worn and stuffed with herbs to fend off the virus," he said.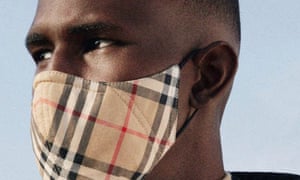 Last month Burberry were the first big fashion house to announce their own range of masks and with demand increasing by 441% (according to Lyst) it feels like a taste of things to come. "If the mask is here to stay for the foreseeable future," said Finney, "I would be surprised if the creatives at fashion houses don't take the opportunity to put their mark on the new accessory."